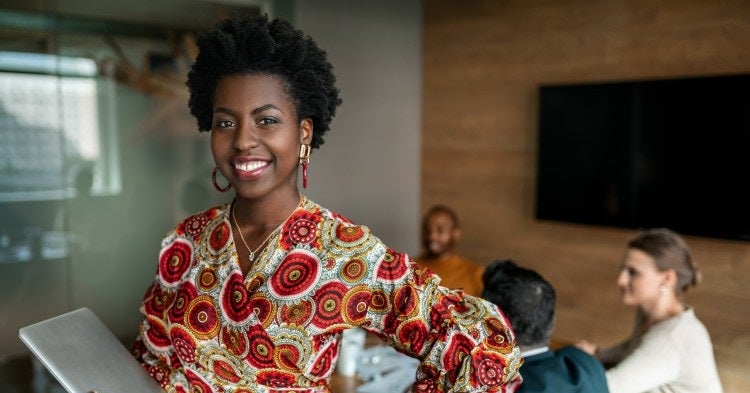 Top 10 MBA Jobs That You Can Get
19 January 2017
An MBA is a practical degree, there's no doubt about that. What you may not know is the wide range of career options MBA graduates can choose from with this degree. We've uncovered some of the best MBA jobs to get you thinking about a new career path. So, let's take that bachelor's degree and open up a whole new batch of job opportunities by going back to school and entering an MBA program.
1. Marketing manager at the next Olympic Games
Being a marketing manager could put you behind some of the biggest and most exciting brands in the world, even institutions like the Olympic Games. To succeed in marketing, you'll need to be proficient in information technology, financial management and business operations. You'll need to possess a creative flair. A reputable MBA program can provide you with those skills, along with a qualification that will substantially boost your annual salary.
2. Human resource manager
Understanding how to manage people is a crucial part of the Master of Business Administration curriculum. With an MBA degree under your belt, you can gather valuable work experience in a Human Resources management position. As an HR manager, you have many roles: recruiter, trainer, and retention specialist. You'll be responsible for creating resources guides to assist your employees. The HR management position will add a whole new skill set to your resume and create a significant jump on the pay scale.
3. Running an international NGO
An MBA doesn't have to result in a career progression into a big, money-making company. It's also a great qualification for people working in non-profits, NGOs, or the public sector. MBA graduates are better equipped to take charge of financial management, and they are able to manage the business operation of any organisation at any scale. Even when your focus isn't on the bottom line, business management is best when handled by an MBA graduate.
4. Entrepreneur
Creative, savvy and full of ideas, entrepreneurship provides open-ended possibilities for MBA students and graduates. Entrepreneurship is often a career path students test-out in graduate school with various projects. Being an entrepreneur is a risky business, but the rewards are plentiful in an MBA career. As an entrepreneur, you will most liekly hold many business titles from the business operations manager to the finance manager. An MBA degree will give you the skill set necessary to get your next idea off the ground. Additionally, the wide array of business experiences entrepreneurship provides will also pad your resume for other job opportunities down the road. 
5. Innovating customer experience as a field strategist
If you're a strategic thinker and great with people, an MBA could be the push you need to work as a field strategist. As a field strategist, you'll focus on customer experience through project management. You'll also work closely with the marketing manager to deliver what your customers need. Field strategists also analyse aspects of the operation and make plans to improve where the business may be lacking. 
6. Film producer of the next big blockbuster
Yep, the bright lights of Hollywood are open to MBA graduates, too. Producing a film requires skills in business management as well as financial management. With these subjects standard in business school, a Master of Business Administration degree is perfect for people who are ready to saunter down this career path. An MBA degree will prepare you for the 'biz' side of showbiz, so you can make are everything runs smoothly and profitably behind the scenes.
7. Federal Government positions
The Australian Tax Office is always looking for MBA graduates with a flair for financial management. But why stop there? Government job opportunities for management positions are great full-time positions for business school grads. The business-savvy skills you learn from your MBA could make you the business brains behind the government's fraud detection units. Or you could be the person responsible for keeping the computer systems safe and working properly as an information systems manager. MBA graduates can find a tonne of government jobs that readily accept their education background and skills.
8. Health services manager
Want your MBA to have a positive impact on the world? You could find yourself working in business management in the healthcare sector. A career in operations management for a hospital, health centre, or nursing home is not only big business but also requires a human touch. A health services manager must make sure the operation is running well and on-budget. They must also find ways to improve the business by satisfy employee and patient needs. Being in charge of such an important business will be stressful, but the positive outcomes will be rewarding.
9. Business owner
Being your own boss means doing business the way you want. With an MBA, you'll have all the tools necessary to be your own business operations manager and run your own small to medium-sized business your own way. Maybe your dream is to own a boutique or a health food store. Or maybe you prefer a service industry such as providing IT services. Whatever your speciality, your MBA degree creates endless potential.
10. Management consultant to the next Richard Branson
Finally, having an MBA means that you have valuable knowledge and skills to share with others. Becoming a consultant means that you can provide valuable advice to up-and-coming entrepreneurs. Imagine shaping the path of the next Richard Branson or Steve Jobs. With the help of your insider-knowledge provided by your Master of Business Administration, the next big thing could be just around the corner.
Ready to put yourself on the path to a new and exciting career? Learn more about our leading courses, including our 100% online MBA, including specialisations in accounting, information & knowledge management, health management and leadership. 
Get in touch with one of our expert Student Enrolment Advisors today on 1300 589 882.