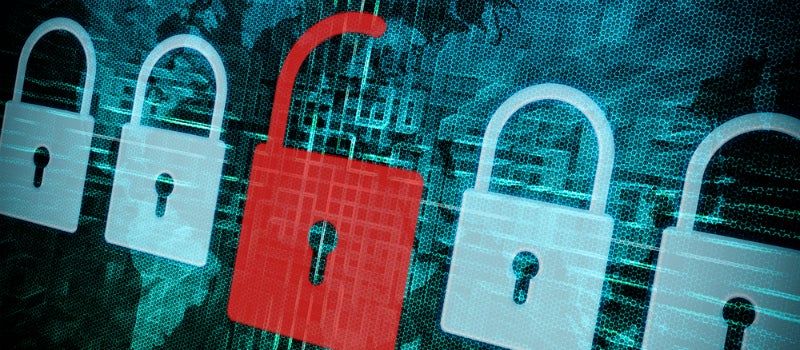 3 ways to prevent cyber-attacks in your business
7 January 2016
Although technology allows us the convenience of buying and selling goods and services online, it also presents the issue of cyber security. From account hacking to malicious software and data leaks, the threat of information landing in the wrong hands is an ever-present danger. Here are three simple ways you can minimise your organisation's exposure to cyber attacks.
1. Beware of spam
A significant percentage of cyber attacks stem from emails containing links to viruses. Australian telecommunications giant Telstra reported that 45 per cent of its security breaches could have been avoided if staff had not opened dangerous attachments or links in email messages. This fact suggests cyber security can be addressed through education. Organisations should implement and enforce a risk management plan. Installing email filters that can detect malicious content can further reduce chances of hacking.
2. Keep systems updated
You can trust the latest version of a software system or program to have tackled any security breaches that may have come up in the past. Savvy IT managers adopt a 'managed risk' attitude; although they accept that not all risks can be mitigated, they stay well informed and acknowledge that being as prepared as possible is key.
3. Stay on top of login credentials
The act of changing passwords is a simple yet effective ways to mitigate risk. Organisations should restrict administrative privileges to a select number of staff members, and limit access to servers that could put entire systems at risk. IT managers should also make a strong effort to communicate with human resources teams; it is important to remove privileges when a staff member leaves a company. Likewise, access should be blocked if any dispute is under investigation.
Thanks to globalisation, businesses are increasingly exposed to cyber threat. Businesses are well aware they need confident, capable IT managers to see their organisations through such risks. Practicing effective risk management requires a high calibre of leader.
If you are considering diversifying your professional skills to meet this market need, speak to our student enrolment advisors on 1300 589 882 to discuss a Master of IT Management degree.