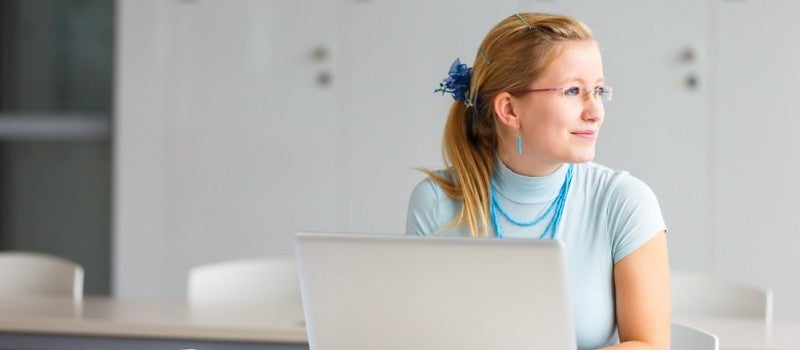 Should I get an MBA?
5 August 2015
Studying a Master of Business Administration (MBA) can be a ticket to a high-powered, well-paid career. It's a qualification that's in demand with employers - 83% of organisations surveyed in the Asia-Pacific plan to hire MBAs in 2015 (Corporate Recruiters Survey, 2014) - and it's a great way to develop business know-how, practical skills and your professional network.
But it's not all roses. An MBA, and indeed any postgraduate qualification, is an investment that takes dedication, effort and sometimes sacrifices. It may require you to re-prioritise your schedule to allow for study, and you may find you have less time to spend with family and friends.
I want to do it all!
You might be juggling commitments and can't attend on-campus classes, but you're ambitious and driven enough to try and do it all. You're the reason SCU Online exists. Our Online Master of Business Administration was created with you in mind. It means that you can continue with your day-to-day life, more or less the same – slotting 15-20 hours of study into your week (the time commitment most of our students find manageable and successful) is easier than it sounds.
If you're deciding whether or not an MBA is for you, you might like to consider these questions:
Will I use an MBA?
Demonstration of a commitment to learning and development, rigorous research and industry trends, by way of postgraduate study, will always add an important and well-respected line to your CV. For some career paths an MBA is almost mandatory (think C-level and senior management), while for others, an MBA may hold little tangible relevance aside from keeping your mind active.
Ask yourself what you want out of your MBA study. If the skills you'll learn in an MBA will boost your opportunities and represent a good return on investment, it's likely to be the right move for you.
Can I finish it?
Committing to an MBA can be an intimidating step for some; you might know that you can manage 15-20 hours of study per week for the next few months, but how can you be sure you'll be able to give your study the attention it needs as you get further into your degree?
At Southern Cross University Online, flexibility is one of our strengths. With advanced standing, you could power through your MBA and graduate within a year and a half. Or, you could approach your commitment to study on a per unit basis. If you know you'll have a demanding few months in the office, you can easily take a break in your studies before resuming your learning with a fresh mind. You can take as long as seven years to finish your MBA if you need, and it won't matter – the end result is the same.
Will an MBA get me the job I want?
Many people select an MBA as their preferred type of postgraduate study without considering other options. If you're currently working as, or have some training as an engineer, you may find that a Masters of Engineering Management (MEM) is far more suited to your career aims. A MEM combines much of the business knowledge passed on during an MBA, with the technological focus needed to succeed in the world of engineering and technology management. We also have postgraduate degrees in project management and healthcare, and many of our courses include flexible entry and exit points - meaning you can "test the water" with a Graduate Certificate in Business or IT management, or graduate early with a qualification if your plans change.
Our MBA also includes flexible study options. You can study a broad-based MBA covering many aspects of business, or you may choose to concentrate your MBA studies in the accounting, info management, health or leadership.
If you're still wondering whether to get an MBA, speak to one of our Student Enrolment Advisors on 1300 589 882. They can help work out if you'll receive advanced standing (based on previous qualifications and work experience), design a personalised study plan that's achievable for you, and they can help you complete your application.