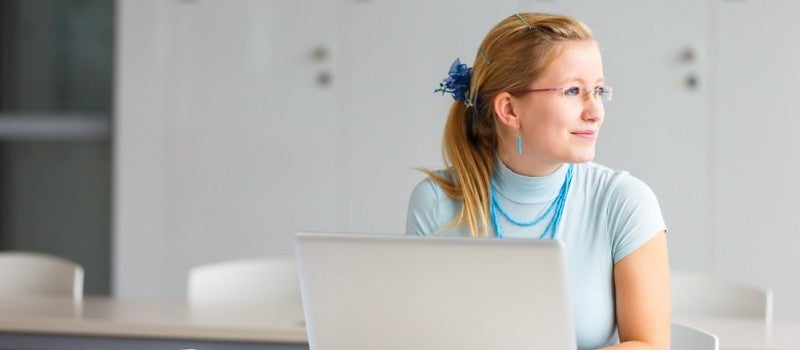 Should I get an MBA?
14 November 2022
Studying a Master of Business Administration (MBA) can be a ticket to a high-powered, well-paid career. In fact, according to Payscale, MBA graduates earn, on average, AU$104,000 per year, whereas Bachelor of Business Administration (BBA) and Bachelor of Business (BB) graduates earn an average of AU$74,000 and AU$78,000 per year, respectively.
Earning an MBA is also a great way to develop business know-how, practical skills and your professional network for advancing into more senior positions. In fact, nine out of 10 employers expect to recruit high-calibre MBA graduates, according to the Human Resources Director.
Ultimately, deciding whether you should get an MBA comes down to several factors. Exploring what jobs are available for MBA graduates, what you can gain from an MBA and the dedication it will require can help you choose if it's the right choice for you.
What is an MBA?
An MBA is an advanced business degree focused on management; finance; and, more broadly, entrepreneurship. Individuals with some work experience (although it's possible to study one without any experience) typically undertake an MBA, as it's usually associated with senior jobs upon completion.
MBAs are typically quite involved, and many take between a year and several years to complete. Some programs also offer flexible, part-time options for those who have other obligations or time commitments.
Despite the time commitment, many students find that earning an MBA is worthwhile, as it can lead to better quality jobs; better performance in the workplace; and ultimately a higher-paying, more satisfying career trajectory.
What do you study in an MBA?
An MBA is a comprehensive business education. It typically offers units in numerous different areas. An MBA graduate can expect to study the following:
Management communication
Organisational behaviour
Business analytics
Accounting for managers
Digital marketing
Finance for managers
Corporate governance for managers
Positive leadership
Project management
Global business
Strategy and case analysis
Managing information systems
What types of jobs are available for MBA graduates?
MBA graduates can become qualified to take on roles in many different industries, such as financial institutions, management consultancies and start-ups. Potential jobs available for MBA graduates after graduation include the following:
Head of Human Resources
Director of Nursing
Chief People Officer
General Manager
Group Operations Manager
IT Application Manager
Senior Financial Accountant
Head of Product Marketing
Managing Director
Why get an MBA?
An MBA can benefit graduates in many ways. If you are wondering whether you should get an MBA or not, consider some of the main benefits.
Enhance your earning potential
An MBA can greatly enhance your earning potential, according to the Australian Financial Review. Over the past few years, executives who've graduated from Australian MBA universities have enjoyed a considerable increase in salaries, with a 28 per cent rise recorded to 2019.
Increase your employability
When applying for jobs and trying to further your career, one important consideration is how to show your uniqueness. You'll want (and need) to stand out to employers, especially in a competitive job market. In Australia, there are at least 15 applicants for every job vacancy. Earning an MBA can allow for specialisation and help potential employees stand out for any given role.
For some career paths, an MBA is almost mandatory (think C-level and senior management), while for others, an MBA can enhance your industry knowledge and support you in leadership roles. Ask yourself what you want out of your MBA study. If the skills you'll learn in an MBA will boost your opportunities and represent a good return on investment, it's likely to be the right move for you.
Potential for flexibility
You might be ready to manage 15 to 20 hours of study a week for the next few months, but how can you be sure that you'll be able to give your study the attention it needs as you get further into your degree? Many MBAs offer flexible, part time options for students who have other commitments.
At Southern Cross University (SCU) Online, flexibility is one of our strengths. With advanced standing, you could power through your MBA and graduate in two years, part-time. You could also approach your commitment to study on a per unit basis. If you anticipate a demanding few months at work or at home, you can easily take a break from your studies before resuming your learning with a fresh mind.
Enhance your future potential with an MBA
Choosing whether you should get an MBA can determine the future of your career. For that reason, considering all of the potential benefits and which program is right for you, is an important step in the process.
SCU Online's MBA offers both flexibility and the opportunity to gain skills in specific industries to increase employability. With four specialisations in Accounting, Information Management, Health Services Management or Leadership, you can tailor your degree to fit your specific career goals. SCU Online's MBA can help you gain a broad business skillset that you can immediately apply in professional situations. Explore the curriculum and start advancing your career today.