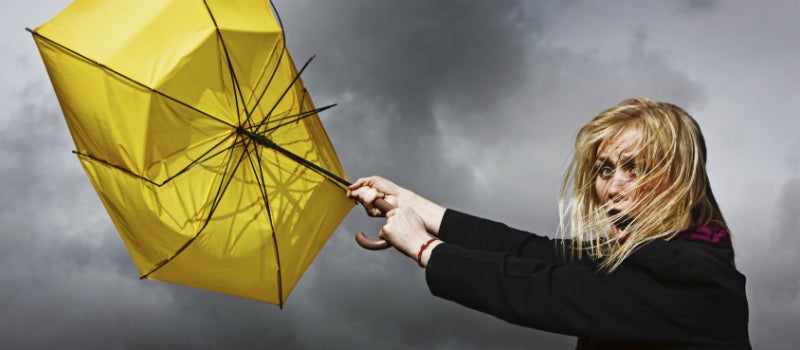 IT survival skills you need to weather the storm of digital change
9 February 2016
In the constantly evolving digital sphere, it's crucial for IT professionals to be across technological trends. Change doesn't seem so daunting when you've got skills and training enabling you to step up to the challenge posed by a new direction. All you need is adaptability to make change work in your favour. An Online Masters of IT Management could be the just what you're looking for to galvanise your career and dive into a brighter future.
Change is as good as a holiday
In regards to digital evolution, Nick Abrahams speaks in the Australian Financial Review of disruption as distinct from transformation. 'Transformation' suggests something more complicit, whereas 'disruption' speaks of a jolting change, with potentially negative implications. Indeed, not all companies will survive the wave of digital disruption. But we do have a choice. When you have the flexibility to adapt and embrace the evolving world, change isn't necessarily a bad thing. Quite the contrary in fact…
Every cloud has a silver lining
So where does Australia fit in this new landscape? Abrahams speaks of the remarkable success of digital-based companies such as Xero, Bigcommerce, Campaign Monitor and Invoice2Go. It's all about innovation. Following the paths forged by other successful business can be the key to improving your own: 'Of course, it's possible to create world-leading businesses from our part of the world. The common theme is cloud-based offerings that help small and medium businesses globally.'
Creativity is key
Abrahams says 'companies must embrace innovation through empowered internal teams and by alliances with forward-thinking companies. Creativity will be a much sought-after characteristic in employees. CBA, Telstra and Westfield Labs are among our most innovative companies.'
Study an Online Master of IT Management at Southern Cross University to help you ride this wave. Explore creative IT solutions among like-minded individuals with real life case studies delivered through expert tuition. Through this, you can work towards unleashing your ability to innovate and adapt.
To learn more about how an Online Master of IT Management can help you find your groove in our digitally evolving world, call our Enrolment Advisors on 1300 589 882.