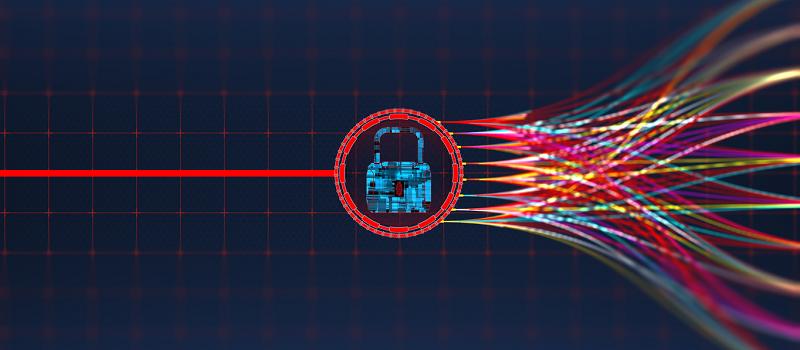 Blockchain's influence on the future of business in Australia
7 May 2018
The future of blockchain is already here. Technology companies and financial services firms across the globe are already experimenting with blockchain applications. They understand that this technology is disruptive and will, in due course, transform existing business models and engender innovation.
A critical question is how it will further help economies – both domestic and global. According to Commonwealth Bank Australia's Head of Blockchain, Sophie Gilder, one of the key things that blockchain will allow businesses to do is reduce cost through reduced transactional friction.
"Blockchain fundamentally helps businesses reach agreement quicker," says Gilder. "Using a shared ledger, you can see the agreed state of affairs, so it's quicker to contract. There is a reduced need to go back and forth with emails, calls or courier documents."
"Ease of contracting is very powerful." Sophie Gilder, Head of Blockchain, CBA
Another powerful application for business is the potential for automation through the agreed set of actions executed via the shared ledger. Smart contract technology enables businesses to agree actions based on predetermined events or facts, which are automatically executed upon the occurrence of an event.
"This can strip out costs and increase speed of business, reduce error, and arguably make business far more efficient," says Gilder.
Is disintermediation imminent?
There are voices that are concerned with disintermediation, according to Gilder. However, she doesn't see this as an immediate or persistent threat.
"While certain roles will change significantly as many some intermediaries are no longer required, it's too broad to say this disintermediation will happen everywhere. It's more nuanced than that," according to Gilder.
CBA's proof of concepts and modelling demonstrate how markets operate when an intermediary is no longer required to make payment or settlement – these show that some roles will disappear. However, some new roles are also created, and some don't go away at all.
In fact, some see blockchain as a democratising technology, which pushes power to the edges and takes it away from central parties. Yet, actual implementations demonstrate a tendency to cherry pick the valued features of blockchain while reintroducing an element of centralisation, mainly for efficiency reasons.
"In practice, these implementations are strategically or semi distributed ledgers, which are is very different from the completely decentralised vision that the original bitcoin blockchain creators envisioned." Sophie Gilder, Head of Blockchain, CBA.
This has already been recognised in Australia, with the government recently removing tax from bitcoin and other cryptocurrencies.
Champions of blockchain technology in Australia
Two Australian senators are also championing the use of blockchain technology within both government and private industry through a bipartisan group, 'Parliamentary Friends of Blockchain' group.
The senators warn that Australia risks being left behind on the global stage if it does not start seriously investigating blockchain and bitcoin applications.
Likewise, CSIRO's Data61 recently issued two reports showing that blockchain technology has a long way to go before widespread adoption in Australia.
These reports identified the following benefits for businesses and government:
Business can reduce the number of stakeholders involved in a transaction, therefore reducing cost and saving time. They can also access better information sharing and better business processes, giving stakeholders more confidence and reducing cost and risk.
Government can use blockchain as a common reference point for different levels of government to host open data registries. This can lead to reliable integration of government services, improved mobility and business consistency across states and better regulatory oversight of regulated industries.
Get prepared for the future of business
Prepare yourself in our rapidly changing business world. Our Master of IT Management and Master of Business Administration are perfect for business leaders. Call the enrolment team on 1300 863 819 to discuss your options.