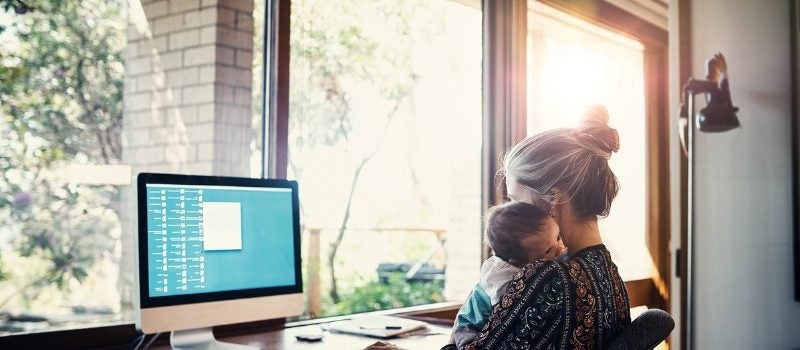 How to succeed in studying while juggling work and family life
4 October 2018
What's the secret to finding study success? We spoke to SCU Online's Master of Information Technology Management student Carrie Baldwin to get her insights on the juggle that is motherhood, fulltime work and online postgraduate study.
For most, having young children and working full time is more than enough to keep in balance and adding study into the mix may seem impossible, so it's stories like Carrie's that can be a great source of inspiration and motivation.
Carrie is a mother of three living in Figtree, New South Wales. She's a highly skilled IT Project Manager specialising in web-based technologies, contracting to blue chip organisations. In addition, Carrie has also co-founded 'Streamlined Salon', a web-based point of sale system that services small to medium hair salons nationally.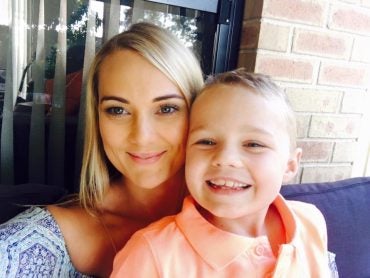 She balances time between her career and taking care of her three children, a ten and nine-year-old son (one of which has moderate/high Autism) and a ten-month-old daughter.
Carrie decided to study a Master of Information Technology Management with a goal to gain more well-rounded knowledge in areas such as infrastructure and security to complement her experience with front-end technologies.
So how does Carrie do it? She says it's possible by staying focused and prioritising.
"It would be so lovely to be able to neatly put time for study in time slots each day and tell you it's easy. However, the reality of being a working mother is that it's not. What I can promise you though, is that it is possible! And if I can do it, anyone can."
"Influential speaker and productivity expert David Allen said "you can do anything, but not everything" and how true this is."
For Carrie, she describes finding study success as almost like a recipe, it's all about combining prioritisation, drive, focus and a small dash of sacrifice. Staying realistic is also part of the recipe, Carrie says when life happens flexibility is the key. "It is important to remember while you try and study, life will continue too and throw you its usual fun and games, like sick kids, stress at work and many other ad-hoc minutiae that has the capacity to derail your plans. Between school sports, Autism therapies and the duties associated with a baby, I steal any time I can for study. Having an organised yet agile approach is key. I have even managed to achieve a grade point average of 6.25."
How Carrie says she fits studying into her schedule:
Listen to lectures while I cook dinner or when I'm driving in the car.
Do readings while I rock the baby during night feeds or while I'm on my spin bike.
Instead of going to lunch breaks at work, I book a meeting room and chip away at my assignments.
I have hired a house cleaner during busy times.
I lean on my family when it's required to assist with children.
I have lodged assignments from hospital waiting rooms or with the baby in the jolly jumper next to me while studying in my office.
Having a support network, Carrie says has also attributed to her study success,
"As I head into my last subject at SCU I can honestly say the support of the amazing academic staff has been paramount to achieving what I have thus far."
At SCU Student Success Advisors are always on hand and just a phone call or email away to assist with a variety of support from help with your schedule to creating an effective study plan.
Study with SCU Online
Contact a Student Enrolment Advisor to find out more about studying a Master of Information Technology Management on 1300 863 819.