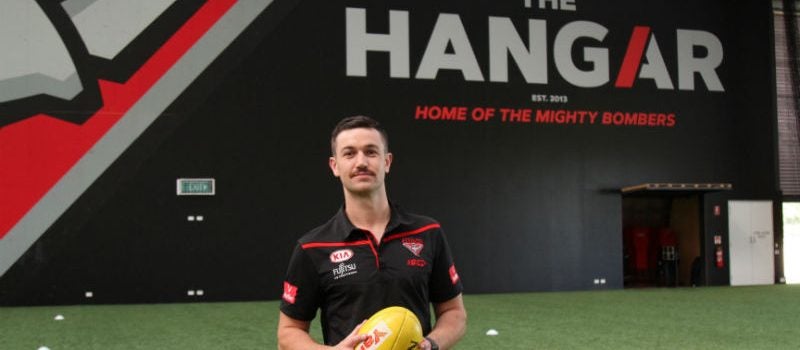 Studying a Master of IT Management
1 May 2018
Leigh Owens is the IT Manager for Essendon Football Club. He is currently studying his Master of Information Technology Management at Southern Cross University Online. We spoke with him about his job, kicking goals with online study and why he picked Southern Cross University Online to study his Master of Information Technology Management.
How did you end up working for Essendon Football Club?
I found myself working at the Essendon Football Club after focusing my career in Sports Technology. Having a passion for sport and technology I decided to pursue a career within the sports industry, with a focus on improving athlete outcomes.
What are some of your key responsibilities as a Football IT Manager?
My responsibilities see me oversee technology at our training venue and match day venues. This requires me to manage communications with a number of external stakeholders to ensure service level agreements are upheld.
Explain what an average day looks like?
My average day at Essendon Football Club (EFC) involves me working with coaches and athletes. At our training venue, I'm working with EFC High-Performance staff in collecting athlete data through a number of technologies. Through a training session, we're using three cameras to collect footage of athletes. With this footage we are analysing our strategy and providing feedback to coaches.
What do you find most satisfying about your role?
The most satisfying thing about working for the EFC is that my role is to assist the football department in finding a competitive advantage using technology. Working with some of the most talented people in Sports Science has allowed me to grow and develop in my position.
Why did you choose Southern Cross University Online?
I chose SCU Online as my training provider because of the structure of the course. The flexibility of the course allowed me to complete my Masters while working full time.
How do you ensure that study fits into your life?
Having a good work-life balance is important for ensuring study fits in with your day. I've found that putting in additional hours in the first week, really helps me guide through the course.
How has further study helped you achieve more in your role and career?
Further study has helped me become a better leader in my role. Being able to apply my learnings in the workplace has allowed me to improve the outcomes for the Essendon Football Club.
Further study for IT professionals
If you're working in Information Technology, consider adding depth to your knowledge and gaining your qualification with a Master of Information Technology. Call our Advisors on 1300 863 819 for further information.