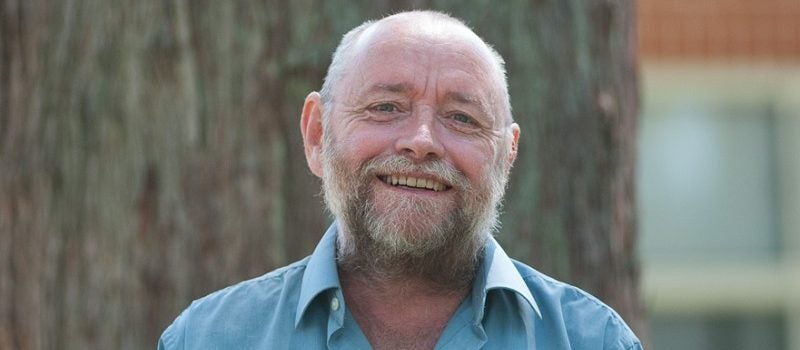 Mental Health Career Opportunities with Dr John Hurley
26 April 2018
Recently, we hosted a webinar with Dr John Hurley, to speak about career opportunities in the mental health field and current trends within the sector.
Dr John Hurley is the course coordinator for the Master of Mental Health and a Professor of Mental Health Nursing at Southern Cross University's Internationally recognised School of Health and Human Sciences. John also works clinically at Headspace Coffs Harbour one day a week. He has over 30 years' experience as a mental health practitioner through developing and leading psychiatric crisis and home treatment services in both Australia and the United Kingdom as an experiential psychotherapist and problem-solving counsellor.
"I have a number of PhD students and am currently researching topics around clinical decision making, trauma informed care and medical error. My own research interests include emotional intelligence and young people's mental health and I work predominantly within the qualitative research approaches."

Professor John Hurley
Current mental health trends
In 2015, the Australian Government released the National Review of Mental Health Programmes and Services. Many recommendations were made and a key takeaway of the review was to ensure person-centred care that focuses on the needs of the individual. This ongoing shift requires integration between services that provide acute and primary mental health care. As such, there is a growing demand for health professionals with the knowledge and skills to work within the complexities of the mental health environment.
In Australia, mental health services have a 'stepped care model' of service. Listen to the podcast below to hear more about and the career opportunities that require skills in mental health.
The benefits of undertaking a Master of Mental Health
Studying a Master of Mental Health combines skills in clinical capability, with research and evidence-based practice. Our Master of Mental Health has been specifically designed to prepare graduates for work within a range of health settings and disciplines. You will gain practical skills and specialised knowledge and studying your Master of Mental Health will help you:
Enhance your capability to navigate the complexities of the Australian Mental Health System
Gain knowledge and capabilities in acute mental health contexts
Behaviour change and psychotherapy capabilities
Applied research to practice contexts
Study with the internationally recognised School of Health and Human Sciences
Learn from leading and clinically active mental health academics
Postgraduate study for health professionals
The Master of Mental Health features 12 units and is two years part-time study (one unit at a time over 6 study periods). If you are a health professional looking to enhance or extend your role in mental health services and care, check out our Masters of Mental Health.
To learn more about studying your Masters online, speak to our Enrolment team on 1300 863 819.