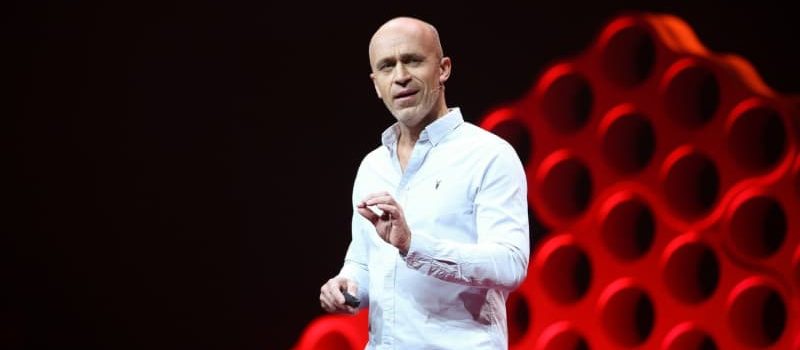 Former Facebook MD inspires SCU students at inaugural event
9 December 2018
Former Facebook Managing Director for Australia and New Zealand, Stephen Scheeler recently inspired an audience of students and academics at the first-ever SCU Online Networking event.
In his current position as The Digital CEO and Senior Advisor to McKinsey & Company – Stephen spoke about what it has been like to be at the frontier of change, disruption and technology for the last 25 years.
He also shared his insights into the secrets of exceptional leadership in the 21st century. From 'disruptive' Silicon Valley giant Facebook to 'traditional' corporate titans, Stephen was able to share his wisdom of unparalleled leadership experience to offer provocative and unique advice for leaders of businesses large and small.
The inaugural event was hosted in Sydney and live-streamed to SCU Online students around the country. The idea for the event was born out of feedback from our students that they enjoyed learning online but wanted an opportunity to meet some of their fellow students and academics face-to-face.
Attendee Maggie Hu said working as a corporate innovator, the key takeaway for her was being inspired to find a tribe of like-minded individuals to influence positive change in her workplace.
"The keynote speaker was fantastic, I think Stephen's insights around his experiences at Facebook were incredibly enlightening," she said.
This event was the first in a series of networking events where students will have the opportunity to listen to a guest speaker as well as meet SCU academics, course coordinators and fellow students. Stay tuned for more updates about our next event.