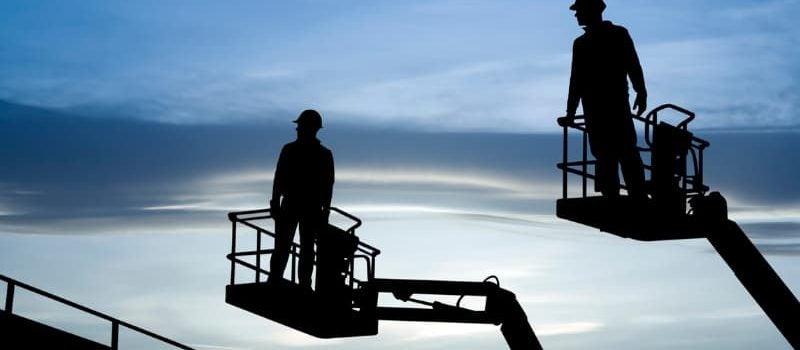 Master of Project Management endorsed by peak body
4 January 2019
Endorsement by the Australian Institute of Project Management takes our Master of Project Management to an entirely new level in terms of resources and opportunity.
Whether their job is to plan a wedding or a railway system project, a corporate revitalisation or a child's birthday party, project managers from all industries have long been provided leading, real-world knowledge by Southern Cross University's Master of Project Management.
"All industries today, and particularly in a globalised, digital economy, rely on project management to introduce change, new products, new services," says David Noble, Course Coordinator of SCU's Master of Project Management.
"And it really doesn't matter whether you're in construction or engineering or financial services or any of those industries, they all rely on project management to deliver new products and services."
Now, however, the SCU Masters program has taken its benefits one step further after being endorsed by Australia's leading project management body, the Australian Institute of Project Management (AIPM). This takes the Master of Project Management and its students to a new level of respect, recognition and resources. It also introduces the potential for some truly valuable networking opportunities and acknowledgement by industry leaders.
What is AIPM?
Boasting more than 10,000 members, the AIPM is Australia's largest national membership organisation for project management, including more than 230 corporate members. It offers ongoing courses to its membership base, promotes and develops project management competency within the educational, corporate and government arenas, and holds strategic alliances with other bodies such as the Australian Institute of Management, the Australian Marketing Institute, Consult Australia and more.
What does this mean for students of SCU's Master of Project Management? Firstly, it allows student membership of the AIPM for just $75 per year – less than one-fifth of the full membership fee. Once the student has completed the Master of Project Management, graduates are automatically eligible for associate membership recognition with AIPM.
But that's only the beginning. Other benefits include access via the AIPM website to a wealth of project management resources, a subscription to the AIPM newsletter called PM Matters, access via the same website to Project Manager magazine, access to the AIPM LinkedIn group and updates from AIPM's Jobs Centre.
With the student membership comes the ability to join AIPM Special Interest Groups and communities as well as invitations to exclusive events, chapter events and the Annual National Conference. So it is not just about resources and learning, it's also a potential career booster.
Perhaps most importantly, completion of SCU's Master of Project Management and the AIPM Associate Membership that it triggers also means the graduate receives automatic recognition for AIPM's RegPM Certification Program at Certified Practicing Project Practitioner level. This certification allows the individual to use post-nominals (CPPP, CPPM, CPSPM, etc.) after their name.
Why was SCU's Master of Project Management endorsed?
SCU is very proud of its endorsement. AIPM says it will only endorse courses that consistently demonstrate outcomes aligned to a relevant Project Management methodology and that reflect industry standards and current best practice. "These courses must show a commitment to professional development and elevation of industry practices," says the AIPM. 
The SCU Master of Project Management consists of a broad and highly customisable set of compulsory and elective units. It can be tailored toward a specific industry or kept intentionally expansive in order to take advantage of future opportunities in this fast-changing and rapidly growing profession.
Specialisations include Accounting, Engineering Management, Health Services Management, Information and Knowledge Management and Managing and Leading People. The goal of the course is not only to encourage intellectual rigour and knowledge, but also to provide ethical frameworks, creative ability and strong competence across a range of professional situations.
The course has been shaped, Noble says, to develop in its students a deep level of learning that allows the graduate to think critically, analytically and creatively. It not only teaches students facts and processes but also gives them the self-assurance to be able to "apply them in such a variety of circumstances that you'll have the confidence to go into any market, any country, any situation and be able to apply them in a very creative and competent manner," he says.
"Also of powerful value is the fact that the masters degree is flexible enough to fit around a job or other responsibilities.
Course units are filled with practical exercises as well as audio, video, discussion and debate. And they are mobile, so they move with the lives of the students rather than the students having to change their lives for the course. The program is designed to complement a career, not take away from it.
Best of all is the fact that well-qualified project managers are in enormous demand. According to The Hays Salary Guide 2017, this demand is only going to grow over the coming decade. Thanks to the nature of the project management skill set, those jobs will exist across industries and throughout territories, giving the qualified project manager a broad choice of jobs and locations.
Indeed, the future for well-educated and well-connected project managers is bright. Together, SCU and AIPM tick both of those boxes."Rather than an industry needing project management, every industry needs project management," Noble says.
"When you do a Project Management Masters with Southern Cross University online, you are setting yourself up to work in literally any industry."
To find out more about the Master of Project Management, get in touch with our enrolment team on 1300 589 882.