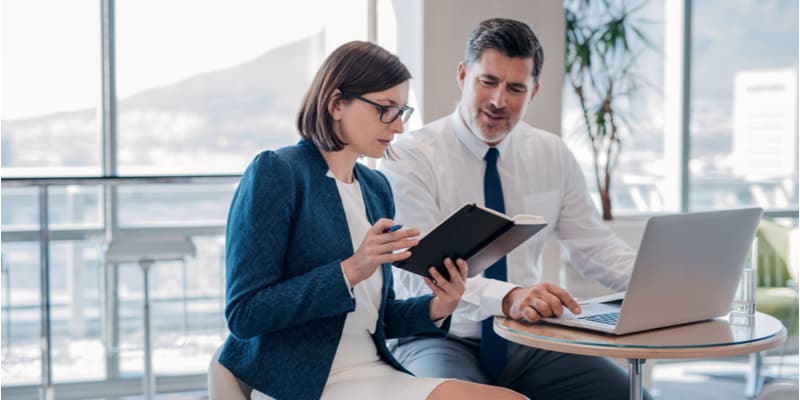 How an MBA boosts your leadership skills
24 December 2019
There are so many skills and qualities involved in great leadership – self-awareness, empathy, communication, critical thinking, confidence, humility, and much more. Those of us who aspire to become an effective leader can often feel overwhelmed by the range of skills that we think we 'should' have. It is therefore easy to assume that we do not have 'natural' leadership quality and that great leaders are born, not made.
But actually, this is not the case. Few great leaders started their career with all of the skills needed to engage people in their mission. And even fewer were initially surrounded by the types of people that enabled their strategy to become real. Becoming an effective leader requires a mix of formal learning, reflection and practice. 
One of the most powerful formats for leadership development is an MBA program, such as SCU's online MBA. This is partly because leadership is about having a deep understanding of modern business challenges and solutions, such as digital leadership skills and the power of diversity. 
It's also because of the powerful, formal leadership education that participants receive around various leadership techniques and models. Some of the core or specialisation units in SCU's online MBA include Managing and Leading People, and The Positive Leader. 
The MBA program offers real and valuable experience around challenging your own assumptions, learning to critically evaluate all of the available data before coming to important decisions, and engaging and communicating with others during group projects. 
Here are some of the powerful leadership attributes that an MBA will bestow upon its graduates.
Communication for clarity and engagement
Business is complex. Ideas, strategies and actions must be broken down into digestible pieces in order to ensure all stakeholders understand, appreciate and buy into them. It's the leader's job to ensure communication is clear and lucid. 
During the course of an MBA, the participant is regularly required to define, explain, articulate and justify various ideas to the academics running the topic areas and to members of project groups.
Each unit, whether it's about corporate governance, finance, HR or marketing, will also contain a healthy dose of leadership communication, with feedback from those around you on how you're doing and where you can improve.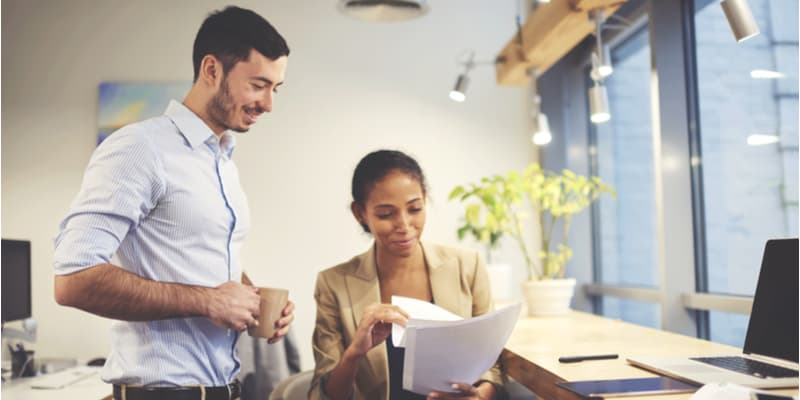 Knowledge of positive leadership models
Different types of leadership suit different environments, audiences, cultures and purposes. In the SCU online MBA's core unit called The Positive Leader, you'll learn how authentic leadership and psychological capital come together to create various leadership models.
Today, effective leadership is less about handing out tasks (Transactional leadership) and more about inspiring those around you (Transformational leadership) to pursue and build upon your vision. The better a leader is at inspiring, engaging and making others passionate about the task, strategy and vision, the higher the chances of success. 
Most importantly, the reflective approach to leadership is taught, ensuring constant improvement as the leader self-analyses their strengths and weaknesses. Participants develop a close understanding of the fact that a leader offers and provides continuous support for those around them, and how that is best achieved. 
Also taught are the specialist skills required for change management–an essential in today's constantly evolving business environment of disruption and transformation.
Critical thinking 
Great business leaders could be extroverts or introverts. They might be someone who went from being a technical specialist to a manager, or somebody who was a general business manager all along. They might be young or they might be old, an entrepreneur or a lifelong employee. The one thing they all have in common is an ability to constantly analyse and evaluate their own ideas and assumptions. 
This is the power of critical thinking, and it's one that MBA courses rate highly in terms of essential skills to pass on to participants. 
Critical thinking involves the use of real and relevant data combined with knowledge and experience from the industry in question, or from elsewhere, to come up with the very best decision. It often means shifting your own opinions and attitudes and seeing a problem from an entirely new perspective to ensure a decision is made based on hard facts, rather than gut instinct.
Ability to lead in a team environment
In every team, every member is a leader. Of course, there is typically an individual whose formal title bestows upon them the official role of leader, but each team member is responsible for their own part of the project and must display leadership qualities such as communication, expertise and critical thinking if the team goal is to be achieved. 
Group projects are an important part of every MBA program for this very reason. They open participants up to different styles of leadership, to feedback around their strengths and weaknesses, and to the valuable opportunity to practise their leadership skills in an environment of safety and support. The ability to give and receive feedback around such skills is another valuable lesson learned during an MBA.
This project learning is known as 'experiential leadership', and it complements the formal leadership learning that goes on during an MBA program.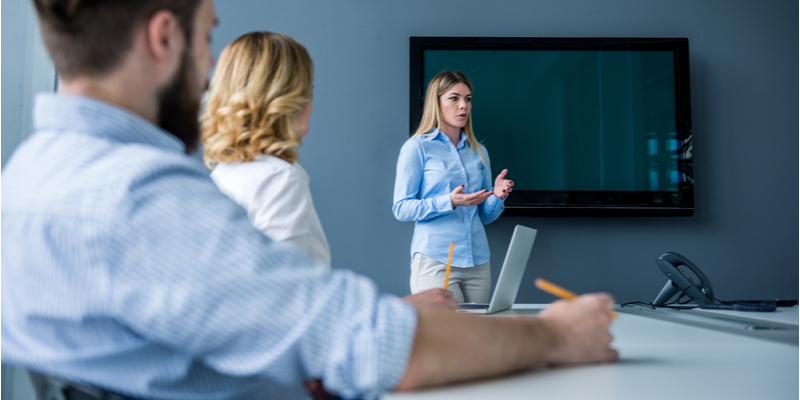 Skills around developing other leaders
The future success of an organisation often relies upon the pipeline of talent that is nurtured both within and outside the business. An important hallmark of an excellent leader is a well-populated talent pipeline. Several of its members are likely to have been mentored or advised by that leader. 
In offering deep knowledge and experience of the essential ingredients of excellent business leadership, an MBA program gives a leader a powerful level of insight. That insight can be used in the future to recognise leadership traits in those around them, and to further develop those colleagues to ensure a strong supply of managers who can take over teams and departments, guaranteeing organisational growth and success.
Learn how an MBA can help you leverage your leadership skills and advance your career. Get in touch with our Enrolment Advisors on 1300 863 819.