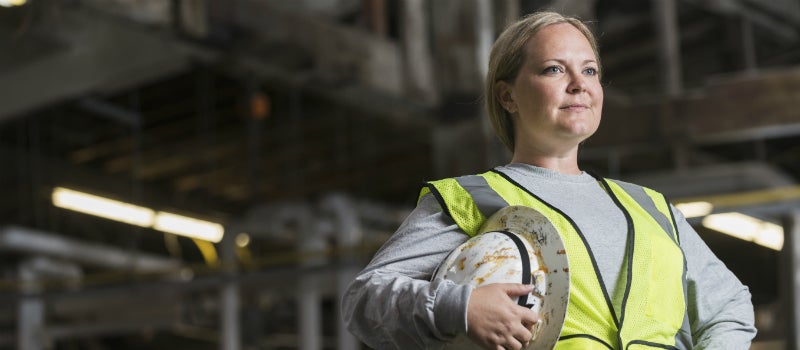 Why we need more female engineers
16 February 2016
There's no doubt that engineers are an indispensable part of our society. Almost everything we consume has been created or improved by the profession.
But the industry acknowledges that there is a serious lack of female engineers, despite the invaluable contribution they make to the collective industry.
So where are all the women?
According to Engineers Australia, women represented just 10.6% of the engineering labour force in 2006, which grew to 11.8% in 2011. While this was a small improvement, there's little doubt that engineering is still a profession of significant gender imbalance, particularly compared to other professional careers. However, the community is keen to address this issue.
It's not surprising that the industry is keen to encourage more women into its male-dominated industry. According to a Hay Group report published in 2013 entitled Stop Blaming Women: Prescribing a 21st Century Approach to Gender diversity, women executives score twice as high as their male counterparts on empathy and conflict management capability, and five times as high on self-awareness.
Overcoming the disparity
Several initiatives have been designed to combat this imbalance, including the creation of the Women in Engineering Victoria Committee. This organisation supports events for members and the wider community that help to attract, retain and celebrate women in the industry. Although there has been an incremental climb in the number of female engineers, there is a widespread need for more support.
Engineering has often held the stigma of being a physically intensive job, which many believe deters women from taking it up. Individuals within the industry, and outside it, are working to change this distorted view. Engineering is a profession that offers numerous opportunities for those passionate about the work, whether they be male or female.
Southern Cross University supports those of every gender wanting to move into more senior engineering roles with an Online Master of Engineering Management - the MBA for engineers. The course is taught by industry and academic leaders and has been designed to prepare engineers to innovate from within the highest ranking firms in the world, or forge ahead on their own. What's more, units may count towards your continued professional development requirements with Engineers Australia, or your relevant professional registering body.
SCU Online offers postgraduate degrees specialising in management across healthcare, IT, accounting, business, engineering and (most recently) project management.
To chat with our enrolment advisors and find out more, call 1300 863 819 today.