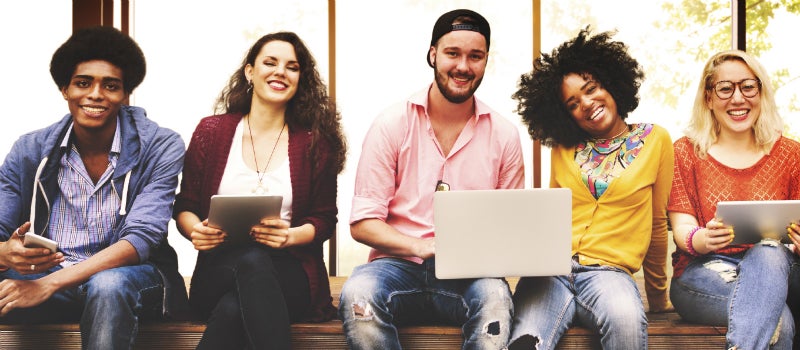 Simply employing Gen Y won't solve your digital woes
11 February 2016
With technology becoming an increasingly essential part of the workplace, there are enormous benefits to having a staff member solely dedicated to staying ahead of digital trends and advancements. It may be tempting to leave evolving technology to the younger generations, however it is necessary for all employees to have a solid understanding of the digital elements of the business.
IT management must come from the top down. While it's not vital for all employees to embrace every digital trend, it is important that someone in a position of seniority has an adequate understanding of workplace technology, and recognises how these systems may benefit your company.
Start from the top
Relying on a junior staff member to inform you of useful technological advancements means you're already a step behind in terms of innovation and productivity. Even if you have a company culture where younger staff feel confident making suggestions, by the time knowledge of new developments reaches key decision makers, months of opportunity may have been lost.
Didier Bonnet recently told the Travel Daze conference that having a chief digital officer at the top level of your business would ensure timely application of relevant tech trends. "Unless senior executives push this transformation, it won't happen," he said. "It's a lost cause." Businesses need both senior and junior level staff dedicated to improving the company's technological awareness.
Lead the change as a chief digital officer
A chief digital officer is responsible for overseeing the technological potential of the company. They not only manage the IT department, but also communicate with most areas in the company to ensure a company-wide understanding of the benefits of particular pieces of technology.
A chief digital officer is able to recognise trends as they develop, and easily communicate this information down to line to all employees. This ensures that everyone is kept in the loop, and that they are also able to benefit from new technology that can assist them in the workplace.
In this position, you would be responsible for identifying ways to improve online security and use technology to boost company revenue. You would also be in charge of integrating new ideas into company practice – using managerial skills to lead your company's growth and success in this area.
An Online Master of Information Technology Management from Southern Cross University will help you combine the tech knowledge you already hold, with the vital skills needed to manage a team.
If you're ready to take the next step in your career, call one of our student enrolment advisors today on 1300 589 882.