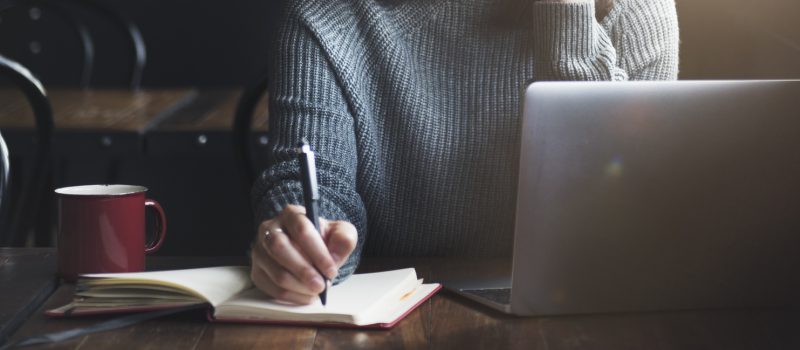 Learning online at Southern Cross University
12 July 2018
Have you ever wondered what it's like to study online at Southern Cross University? We sat down to talk with Kristen, Senior Learning Designer at SCU Online to talk about some of the wonderful features of PERCI, our online learning environment.
An online learning environment built for student success
"At Southern Cross University, we built PERCI from the ground up. We wanted students to have a really great user experience" explains Kristen.
It is responsive, so you can study across any device, including your mobile.
Easily track your progress
You can update your progress through the unit content when you click completed on the bottom of a page. This function is designed to help you see your progress at a glance.
You can also see on the dashboard the teaching week you're in and your study group. These functions allow you to easily track your learning and self-evaluate on how confident you have been with your weekly learning.
"Being able to see at a glance your progress is a wonderful feature for our busy students who are balancing work, life, study, and family", Kristen says.

Our design saves students time
Many online students wonder how they'll fit study into their lives. PERCI makes it easy to get back to where you left your study session. Click continue or resume on the home page, and you'll be right where you left off.
"For our busy students, who are often juggling work, families, and their day to day lives – the continue or resume function in PERCI helps save time because you can pick up right where you left off," Kristen says.
Talk with your peers in real-time
The chat function in PERCI can be used synchronously for live sessions to connect you to other students and learning facilitators in real-time. The chat also works asynchronously, so if someone you want to chat to is offline, a notification is sent to them to view on next login. You can add someone to a group chat, and remove yourself from any groups you don't need to be part of with ease too.
Grow your networks
Wondering how you can grow your networks while studying online? You have the option to add some information with the biography function. There is also the option to link in your LinkedIn Account to expand networks into real-life connections outside of the classroom. These features have been built in to make it easy to reach out and network.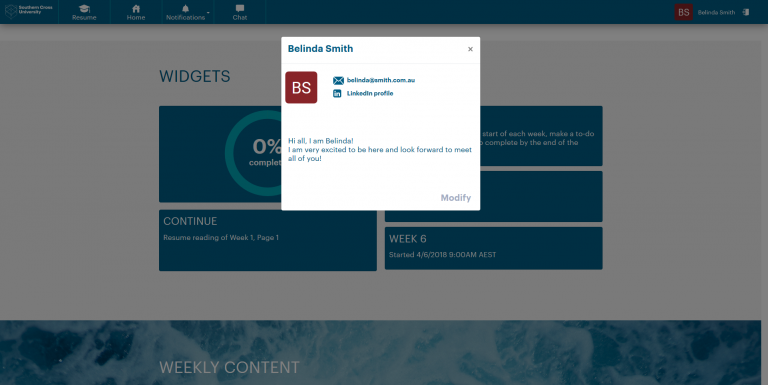 The SCU Online Learning Environment
Still curious about what online study at Southern Cross University is really like? Watch the video below and join us as we chat with Dr Patrick Gillet, Course Coordinator of our Master of Business Administration and Kristen, Senior Learning Designer
.
Study online at Southern Cross University
If you have any questions, our dedicated Student Enrolment Advisors are here to help. You can reach them on 1300 589 882.