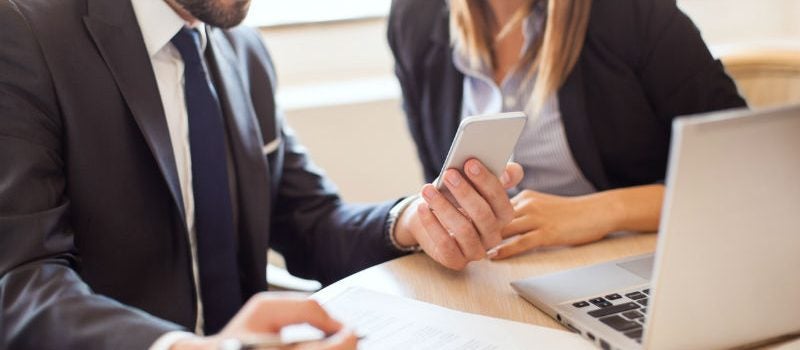 How legal teams can work more efficiently with other departments
25 May 2017
Traditionally, lawyers have sat outside the core operations of a business, far removed from the everyday processes and nuances that feed into legal issues that businesses have to deal with. It has never been expected for lawyers to live side-by-side other business departments, however – in a highly competitive market – the benefits associated with closer collaboration are becoming plainly obvious to businesses looking to gain a competitive advantage.
Businesses that invest in specialist legal corporate knowledge will be a step ahead when it comes to foreseeing and mitigating risks. Business and corporate lawyers working in-house must also have the necessary set of skills to work alongside other business departments to achieve overall business objectives, as well as key legal outcomes.
Specialist corporate knowledge
In-house general and senior counsel have the ability to influence various departments to ensure the smarter, faster delivery of legal services, simply by being there. Having legal teams work with other departments offer lawyers a valuable opportunity to gain highly specialised knowledge of business and corporate practices, procedures and policies. Likewise, business professionals in other departments can benefit from close collaboration with lawyers through access to a good range of legal knowledge.
Working within the business will provide the lawyer with routine exposure to the way in which various departments approach decisions, manage projects and develop policies. For instance, this role may enable the lawyer to gain greater awareness of a business' attitude to taking commercial risks. This invaluable knowledge will mean that legal teams can provide tailored legal solutions which are accurate, useful and efficient.
Collaboration equals efficiency
Legal teams can also work more efficiently with other departments by being involved through the life of a project or business decision. It is less intimidating for the client to contact their lawyer if they are a part of the everyday business department. Seeking legal advice earlier can result in better legal outcomes and in achieving overall business objectives. It is important for the legal department to work with other business departments as an on-tap resource, rather than a hard-to-reach commodity. In addition to improving the response and reaction rate to emerging issues, business can make significant savings by building in-house legal teams that have the skills required to collaborate with corporate departments or divisions.
To efficiently work with other departments as in-house general counsel and senior counsel, you will need more than what your legal training has provided. Expertise in corporate governance, intellectual property and commercial law as offered in the online Master of Laws (LLM) at Southern Cross University will be essential to integrating legal work with the corporate work in other departments. This knowledge will enable you to participate in discussion and analysis of projects of the other departments in real-time.
Contact a Student Enrolment Advisor on 1300 863 819 to learn more.