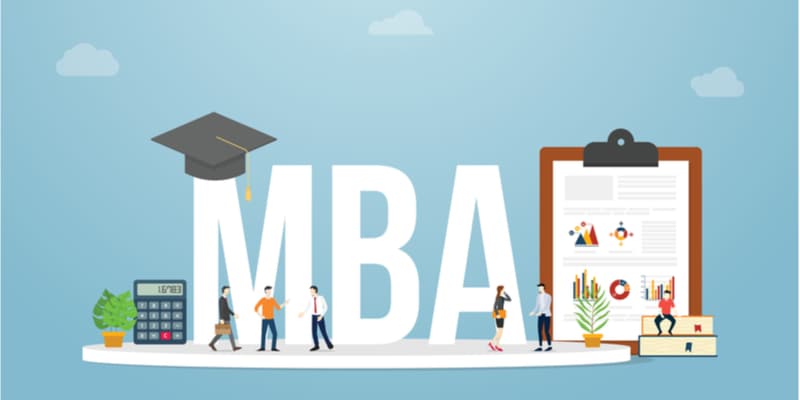 What is an MBA?
10 January 2020
It's no secret that a Master of Business Administration (MBA) can be a career booster, but what exactly is an MBA? Who were they designed for, how have they evolved, and how can an MBA be studied today?
Some MBA courses are designed to teach a specific skill set. Some are aimed at encouraging a more advanced thought process. Others have a less tangible but very powerful intention of helping an individual to create a network of like-minded people from various industries. 
For over 110 years, the MBA has utilised case study, group work and project learning to ensure a comprehensive understanding of the complex and ever-changing world of business management. 
A brief history of the MBA
The first business schools were founded in Europe as early as 1819. The original MBA program arrived almost 90 years later in 1908, at Harvard Graduate School of Business Administration in the United States. 
That program, which had just 33 regular students in its first year, was a response to the fact that the US was industrialising. Businesses realised that if they wanted to improve productivity and remain competitive, they had to apply a scientific approach to management, including constant measurement, analysis and fine-tuning across all parts of the business. It was designed around the analysis and discussion of real-world business challenges. 
As results began to speak for themselves in the business world and in the careers of graduates, the MBA became popular. By 1930, annual enrolments in Harvard's program had grown to almost 1100. 
Over the next decade, universities developed offerings for executives in the corporate world, including a leadership education program from the Massachusetts Institute of Technology (MIT). An Executive MBA program, possibly the first of its kind, launched in 1940 at the University of Chicago's Booth School of Business. 
The real world, case-study based nature of MBA programs hasn't changed – that was a hit from the start. But the subject areas have been constantly re-designed and re-aligned to stay ahead of the ever-changing needs of the business world.
As technology has leapt forward, the methods of learning have also made the MBA more accessible than ever.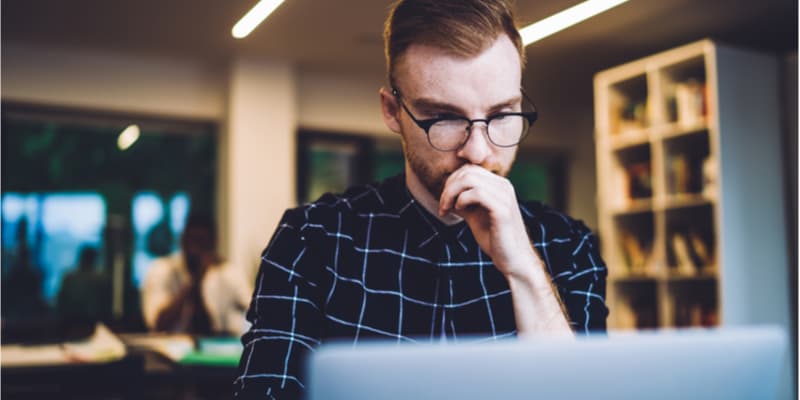 What do you study in an MBA?
Today's MBA programs cover a wide range of business knowledge and often include early exit options. For example, SCU's online MBA offers a Graduate Certificate for four units completed, a Graduate Diploma for eight units completed, then the full Masters for 12 to 16 units. 
Those units can most often be customised to an individual's needs, with some core, compulsory topics plus numerous elective units. 
As an example, core units at SCU include:
Management communication

: Skills required for written and verbal communication in management. 

Organisational behaviour

: The analysis of factors that influence the dynamics of organisational culture. 

Economics

: Including analysis skills, this core unit examines the regulatory nature of financial policies and refines the understanding of market environments. 

Accounting

: An absolute necessity, this unit insures a good knowledge of all financial and management accounting from the perspective of the business manager. 

Marketing

: Students learn about marketing principles in the diverse global environment, including the psychology behind customer behaviour and how to communicate with various audiences. 

Finance

: From risk and return to budget distribution, this topic area explores the business relationship between time and money. 

Governance

: Where does accountability lie in the corporate world? What are the consequences of particular decisions, and what must be in place to ensure the very finest governance? 

Leadership

: Including an understanding of the effects of various leadership styles and the value of the reflective approach to ensure constant improvement. 

Project management

: This unit develops a powerful understanding of the principles behind project management, including time, change, risk and procurement.

Global business

: Offers a deep understanding of how to operate successfully in an increasingly globalised business environment. 

Strategy and case analysis

: A case-study approach, looking at real-world settings and problems, helps students to adopt analytical, interpretive and evaluation approaches to market challenges. 

Managing information systems

: As tasks are increasingly automated to improve efficiencies, a strong overview of the use and implications of IT is vital in business. 
Specialisations, or elective units, can vary according to university and territory. At SCU, for instance, specialisations include accounting, health services management, information and knowledge management, and managing and leading people. Each of these four specialisations involves two elective units.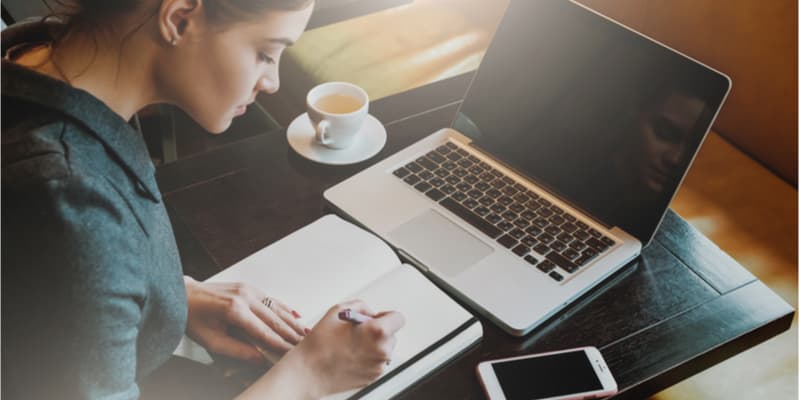 Methods of completing an MBA 
Online MBAs have evolved since the first (said to be Aspen University's program) was launched in 1987. 
Originally, MBA programs required students to attend lectures and tutorials in a centralised environment. Today's offerings are sometimes campus-based, sometimes a mix of campus and online study, and sometimes 100 per cent online. Each option has its benefits. 
Most importantly, modern online courses are often developed to encourage not just flexibility, but also the opportunity to network with peers in real-time. 
Rather than being restricted in their face-to-face time on campus, online students have 24-hour access to coursework and can fit studies into their personalised schedules. Lectures are recorded and can be revisited at any time. Tutors are available to answer queries promptly. 
Some online programs allow students to easily track their progress through every unit, giving a better sense of control, satisfaction and achievement. 
MBA programs, depending on how they are studied, can typically be finished in one to three years. Once complete, graduates are better able to make their way into competitive and well-remunerated industries. Opportunities are as broad as management consulting, technology, finance, marketing, HR, accounting, or entrepreneurial ventures such as starting their own business. 
Research says that graduates of MBA programs tend to climb the ladder to executive positions more quickly. 
Whatever the purpose of study – whether it be corporate success, entrepreneurial daring, or charitable endeavours – MBA programs have proven to be an excellent way for individuals to achieve their career dreams for over a century.
Learn more about studying a Master of Business Administration with SCU Online. Get in touch with our Enrolment Advisors on 1300 589 882.