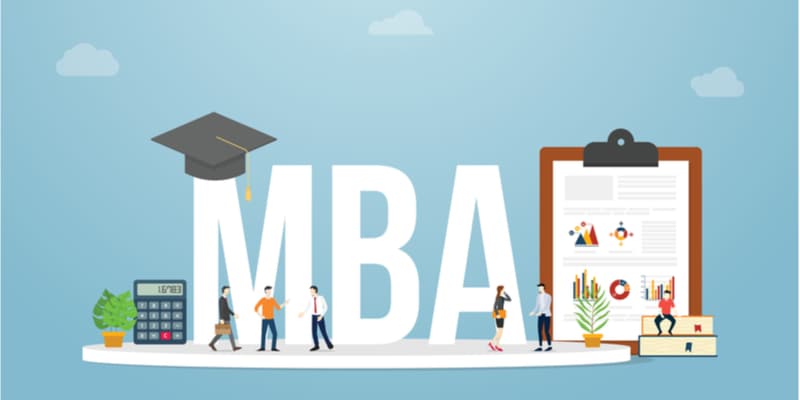 What is an MBA? A complete overview
3 January 2023
It's no secret that a Master of Business Administration (MBA) can be a career booster. An investment in an MBA is an important career decision, so it's critical that potential students research their options. With that in mind, prospective students interested in an advanced degree should know what an MBA is and how to get an MBA. There are many reasons why students might want to pursue an MBA and many different ways to use them for business expertise across industries.
What is an MBA?
An MBA covers a wide range of business knowledge and often includes early exit options. For example, SCU Online's MBA offers a Graduate Certificate in Business for four units completed, a Graduate Diploma in Business for eight units completed and then the full master's for 12 to 16 units.
Those units can most often be customised to an individual's needs, with some core, compulsory topics and numerous elective units. MBA candidates can expect to take many of the courses listed below from the MBA curriculum to complete their advanced business degrees.
As an example, core units at SCU Online include the following MBA courses:
Management communication: This unit covers the basics of the skills required for written and oral communication in management.

Organisational behaviour: This unit covers the analysis of factors that influence the dynamics of organisational culture.

Accounting for managers: This unit, an absolute necessity, ensures a good knowledge of all financial and management accounting from the perspective of the business manager.

Digital marketing: This unit covers marketing principles in the diverse global business environment, including the psychology behind customer behaviour and how to communicate with various audiences.

Finance for managers: This unit explores the business relationship between time and money, from risk and return to budget distribution.

Corporate governance for managers: This unit addresses the following: Where does accountability lie in the corporate world? What are the consequences of particular decisions, and what must be in place to ensure the very finest governance?

The positive leader: This unit includes an understanding of the effects of various leadership skills and styles and the value of the reflective approach to ensure constant improvement.

Project management: This unit develops a powerful understanding of the principles behind project management, including time, change, risk and procurement.

Global business: This unit offers a deep understanding of how to operate successfully in an increasingly globalised business environment.

Strategy and case analysis: This unit, which takes a case study approach, looks at real-world settings and problems and helps students to adopt analytical, interpretive and evaluation approaches to market challenges.

Managing information systems: This unit provides a strong overview of the use and implications of IT in business, an important topic as tasks are increasingly automated to improve efficiencies.

Business analytics: This unit deep dives into statistical tools and modelling frameworks to help students evaluate data and inform strategic decision making.
Specialisations, or elective units, can vary according to university and territory. At SCU Online, for instance, specialisations include accounting, health services management, information and knowledge management and managing and leading people. Each of these four specialisations involves two elective units.
Why get an MBA?
Pursuing an MBA can help students launch (and boost) their careers in many different ways. Here are four key reasons to get an MBA in Australia:
Increased salary
Salary is a motivating factor when it comes to careers, and MBA salaries are certainly competitive.
Salaries for MBA graduates are also generally higher than those of their counterparts with undergraduate degrees. Payscale reports that MBA holders in Australia earn an average median salary of $105,000 per year, while those with a bachelor of business administration (BBA) degree earn an average median salary of $74,000 per year.
Exceptional networking opportunities
In Australia, not all jobs are advertised. In fact, between 60 and 80 per cent of all jobs are in what's called the 'hidden' job network: jobs that are obtained through networking or referrals.
For those without a large professional network, an MBA program is what helps create connections with peers and colleagues and potentially obtain introductions to their network. An MBA class typically has people from all walks of life, including university graduates, aspiring entrepreneurs, people looking to make a career change and people from all over the world.
An internationally recognised qualification
The Australian education system has an excellent worldwide reputation, and all Australian MBAs meet the standard of regulatory agencies, such as the Tertiary Education and Quality Standards Agency (TEQSA) and the Australian Qualifications Framework (AQF).
Meeting these international standards means that students graduating with an MBA in Australia will be able to have their qualification recognised in any country in the world.
Outstanding and current knowledge and skills
MBAs allow students to study not only subjects considered 'traditional' to an MBA, such as accounting, marketing and business strategy but also subjects that'll give them an edge in today's competitive job market.
For example, SCU Online's MBA includes subjects required for the current digital era, including digital marketing, business analytics and managing information systems.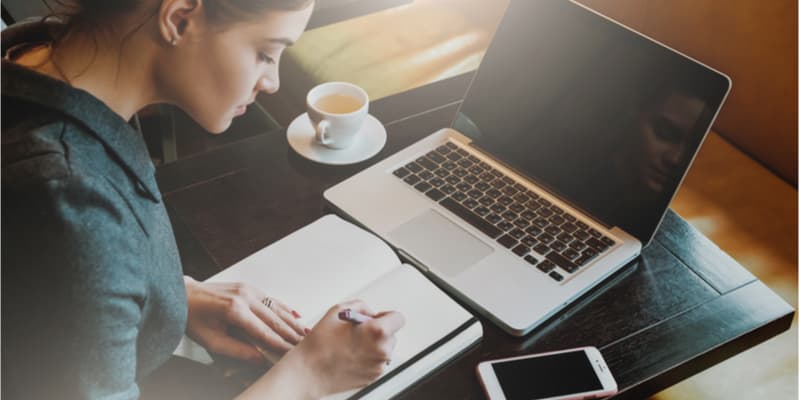 How to get an MBA
MBAs are what prepare graduates for a diverse range of career opportunities in a number of competitive industries. Opportunities are broad: international business, management consulting, operations management, technology, finance, HR management, accounting, business education or entrepreneurial ventures.
Research says that graduates of MBA programs possess the management skills necessary to climb the ladder to executive positions more quickly. This career progression brings more responsibility, but it also brings a higher salary.
The three main methods for how to get an MBA are online, full-time and part-time.
Online MBA
Online MBAs have evolved since the first (said to be Aspen University's program) was launched in 1987.
Originally, MBA programs required students to attend lectures and tutorials in a centralised environment. However, with technological advancements and the demand for flexible study options growing, online learning provides access to high quality education that matches traditional campus learning with the ability to study anytime and anywhere. Today students looking to study an MBA can choose online or on-campus, depending on their needs. Each option has its benefits.
Most importantly, modern online courses are often developed to encourage not just flexibility but also the opportunity to network with peers in real time.
Rather than being restricted in their face-to-face time on campus, online students have 24-hour access to coursework and can fit studies into their personalised schedules. Lectures are recorded and can be revisited at any time. Tutors are available to answer queries promptly.
Some online programs allow students to easily track their progress through every unit, giving a better sense of control, satisfaction and achievement.
Online MBAs provide the ultimate form of flexible study for busy professionals.
Full-time MBA
A full-time MBA program is exactly that: a full-time job while it's in progress. These programs are most popular with recent college graduates who have little experience in the business world. Full-time MBA programs are also popular with people who've been working in the corporate world for a few years and can afford to cease working and attend school full-time.
These programs are fairly competitive and require many classes on campus for collaborative work. About 90 per cent of the MBA programs are full-time, and most offer fellowships and scholarships that part-time programs don't.
Expect to have more work and spend more time studying in a full-time program. Whereas a part-time program counts on-the-job experience as part of the workload, a full-time program can't. A full-time MBA typically takes two to three years to complete.
Part-time MBA
Two main types of part-time MBA programs exist. The Executive MBA is designed for employees who've amassed years of work experience in leadership roles. Generally, these programs function through networking, and there's little or no contact with other students. Executive MBA programs are often smaller than regular full-time programs and more expensive. Because the employee is pursuing this education to further advance in a current career, the employee often pays part of the expense to guarantee that the employee will continue their professional experience with their company.
The other type of part-time MBA program is geared towards employees who work full-time and don't hold leadership positions. This degree teaches management skills that'll lead to career progression and a higher salary.
Both part-time programs are less competitive than full-time MBA programs and can take longer since the person is also working full-time.
How long does it take to complete an MBA?
MBAs vary considerably in length, depending on what courses students take and what prerequisites they've already completed. Here's a guide for how long MBAs may take:
Online MBAs: Some online MBAs, especially when a student comes with experience or relevant prior study, can be completed in 18 months or less.

Full-time MBAs: Full-time MBAs typically take approximately two years to complete.

Part-time MBAs: Part-time MBAs typically take approximately four years to complete. However, this can vary based on the program. The SCU Online MBA, for example, can be completed in as little as two years part-time
An MBA for everyone?
To summarise, what is an MBA - MBA programs are an excellent way for individuals to achieve their career dreams and increase their salary figures. If you're seeking a new career path and think you have some untapped leadership skills, it's never too late to pursue an MBA. Whether it's a part-time or a full-time MBA program, this decision will have you on your way to learning real management skills and earning a higher salary in no time.
Learn more about pursuing an MBA with SCU Online.