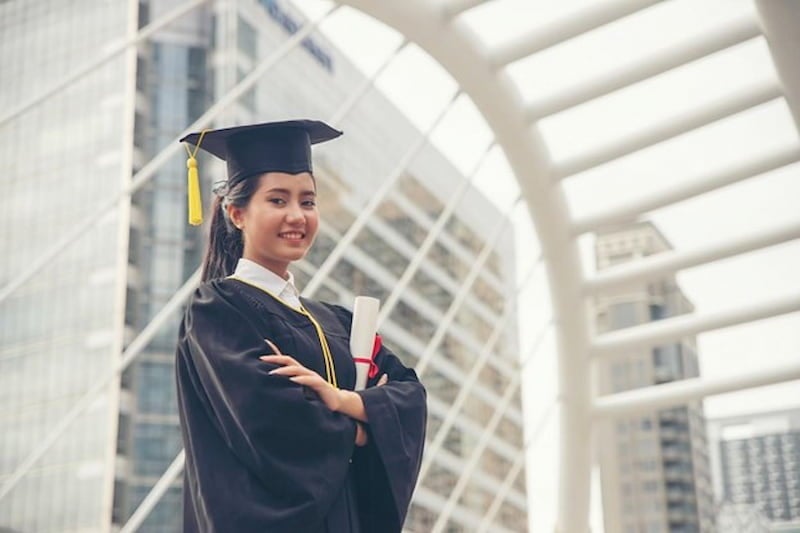 How Does an MBA Affect Your Salary?
4 March 2022
Choosing to leave a stable career to study for a Master of Business Administration (MBA) can be a daunting prospect. Why, then, do people do it? Of course, there are a variety of reasons to take the plunge and study an MBA. Perhaps you're looking to move into a management or leadership position in your current field or diversify your talents to make a particular career change. Whatever the reason, underlying all these motivations is the significant positive effect that an MBA has on graduates' salaries.
Fortunately, the cost of an MBA has stayed, and is predicted to stay, relatively stable in Australia. MBA News predicts that the cost of MBAs will remain unchanged, perhaps even for several years, as Australia adjusts to life after the pandemic. Right now, the average cost of an MBA is A$57,353. In 2021, programs cost on average A$57,306. Regardless of whether this figure changes significantly, prospective students still need to be sure that this will be a cost-effective move to make for their future career.
There is a lot of discussion on salary expectations for MBA graduates, which at first glance can be baffling. Understanding the facts and figures being thrown around regarding the earning potential of graduates is vital if you are considering whether this is the right career course for you.
Average MBA salary
It is undeniable that the salary expectations of an MBA graduate are significantly high – and for a good reason. The data indicate a significant difference between pre- and post-graduation pay. According to the 2020 Graduate Outcomes Survey from the Department of Education, Skills and Employment, students with an undergraduate business degree could expect a median annual salary of A$64,000.
In contrast, TopMBA.com reported in 2021 that the average MBA graduate in some countries of the world can earn a graduate salary of up to US$123,500. The average MBA salary in Australia was US$98,400, with potential for average bonuses of US$17,800. Globally, though, the average salary for MBA graduates is US$115,000, according to Statista.
Even with the uncertain financial and political situation halting or reducing economic growth worldwide, MBA salaries remain strong. After the global financial crisis of the 2000s, the yearly increase in salaries that has been happening since the millennium slowed but never stopped, and since then, they have been growing better than ever.
While the global coronavirus pandemic slightly dampened demand for MBA graduates, in mid-2021, recruiters were already expecting salaries to return to pre-pandemic levels, according to MBA News Australia.
Salary before and after an MBA
Aside from the sheer size of the average salary an MBA graduate can expect to earn, the figures indicate a significant difference between pre- and post-graduation pay. According to the 2020 Graduate Outcomes Survey from the Department of Education, Skills and Employment, students with an undergraduate business degree could expect a short-term median annual salary of A$79,800. In contrast, graduates with master's degrees could start with a short-term salary of A$92,900.
Most people undertake a postgraduate qualification hoping that it will influence their paycheck in such a way, but it is unusual for there to be such consistent evidence of the tangible effect one qualification can have.
Variations in MBA salary
As with all salaries, there is some variation due to many factors, such as what school a graduate attends, what industry the graduate works in, and where the graduate works.
MBA Discovery reports that, based on data from U.S. salary comparison site PayScale, major employers, including the Commonwealth Bank of Australia, Deloitte and Woolworths, provide pay ranges from A$73,000 to A$236,000 for employees with MBAs.
Compensation also varies due to job title, years of experience and industry. According to PayScale, the median salary for an MBA degree holder was A$103,000 as of January 2022.
Australia MBA Jobs by Salary
Title                                             Median Salary
CEO                                                    A$192,252
General/Operations Manager          A$128,463
Senior Business Analyst                  A$111,596
Project Manager                                A$110,918
Operations Manager                         A$105,848
Source : PayScale
Established companies aren't the only game in the MBA job market. Tech companies and startups are all looking to hire MBA holders. The MBA is an excellent first step for starting a business for people with an entrepreneurial drive. Although the salary probably won't be comparable to working in an established company, the opportunity for growth can make up for that.
What skills does an MBA give you
An MBA can boost your salary because employers value the skills honed in an MBA program. Here are just some of those skills:
1. Communication skills
Whether you work in technology, retail or construction, one resource is more important than any other: people. An ability to communicate well with everyone from young graduates to the CEO of your organisation, regardless of what company you work for, is a valuable skill. Fortunately, the skill of communication is heavily emphasised in all MBA programs.
Communication skills taught in MBA programs include negotiation, active listening, public speaking, conflict resolution and emotional intelligence.
2. Leadership skills
MBA graduates command high salaries. One reason they are able to do so is because they are expected to be leaders in the organisations they join.
Exceptional leaders create a vision and help motivate their team towards achieving it. This takes skills such as inspiring people, making difficult decisions, seeing alternate points of view, and having strong values, all of which are taught in MBA programs.
3. Research and analysis skills
No business comes without its problems. MBA graduates are often called on to analyse situations in detail, research, and provide solutions. Fortunately, MBA programs teach graduates research and analysis skills.
Research and analysis skills learnt in MBAs include understanding data, filtering information, creating solutions, and managing change.
4. Entrepreneurial skills
Businesses are constantly changing, so innovating and bringing entrepreneurial solutions is essential. Organisations need talented individuals who can create a strategic vision and deliver on it. They also need people who can cultivate a culture that unlocks creative ideas.
In an MBA program, students sharpen these skills. Entrepreneurial skills learnt in an MBA program include driving productivity and creativity and improving on existing products and solutions.
How to showcase your MBA skills for your resume
MBA graduates can command higher salaries, but in order to obtain those salaries in the first place, graduates need to be able to highlight practical experience on their resume (or, equally, discuss this experience when they are asking for a pay rise in their current role). How do you showcase these critical skills on a resume? Think in terms of practical, concrete examples. For instance: employers are looking for tangible experience with project management, team leadership, research and analysis, oral and written reports, proposals, and team and management communications.
Here is how to detail these four key skills on a resume:
Communication skills
Highlight your communication skills by providing specific examples. These include management presentations, team meeting responsibilities, written reports and proposals, and communications with peers and support staff. Describe the results of these communications – what action was taken? How did this communication influence the situation? Finally, create a resume that is exceptional for having no spelling or grammar errors, and presenting well-articulated experience in all areas.
Leadership skills
Recruiters are always looking for leadership experience, so even if MBA graduates do not formally have this, they should highlight the informal experiences they have had on their resume. This can include leading teams during their undergraduate career or MBA degree program, or in the workplace. Be sure to include results, i.e., what did your team accomplish under your leadership?
Research and analysis skills
Organisations always want to know what came from expert research and analysis, so MBA graduates should clearly articulate their research problem and how they analysed the situation to define the best solution. Highlight the technology and other tools used in these project examples.
Entrepreneurial skills
Many MBA programs require students to undertake an entrepreneurial project. To showcase their skills in this area, graduates should describe their project, including scope, business proposal, tasks and responsibilities, and any successes and lessons learned.
Beyond salaries
Of course, an MBA affects your salary in more ways than can be seen through studies and statistics. It might give you the knowledge and confidence to change direction in your career, which ten years down the line leaves you in a high-paying job you would not have been able to land without it. It could allow you to finally pursue your dream of starting your own business, leaving you more fulfilled, engaged and motivated in your job than you had been working at the office day in, day out.
Studying an MBA online with Southern Cross University gives you the option to diversify by offering different specialisations: from accounting to health services management to managing and leading people. This flexibility means you can make the course work for you. Wherever you take it, an MBA will give you the skills you need to traverse the complex world of business, along with an expanded circle of contacts, a broad range of transferable skills and a salary that reflects them.