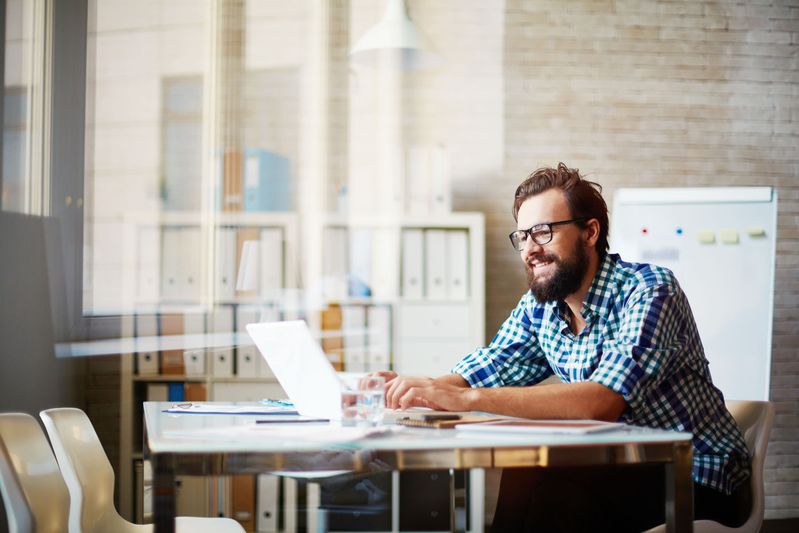 Why study an MBA online?
22 April 2021
The coronavirus pandemic sent shockwaves through universities as they scrambled to pivot from lecture halls to online learning. Meanwhile, 5,000 students at Southern Cross University (SCU) calmly logged in – just like two decades of alumni before them.
Studying an MBA online is not just a quick fix for pandemics. It's a barrier-busting revolution in postgraduate study that closes the gap between you and your career ambitions.
What are the advantages of getting an MBA?
For most people, the motivation behind starting a Master of Business Administration is career progression. A career upgrade often comes with a supercharged salary – especially in Australia.
On the global leader board for MBA salaries, Australia is in the top ten with the fifth highest average base salary in the world at an estimated $152,000. 
Here's some more advantages you can expect with your MBA.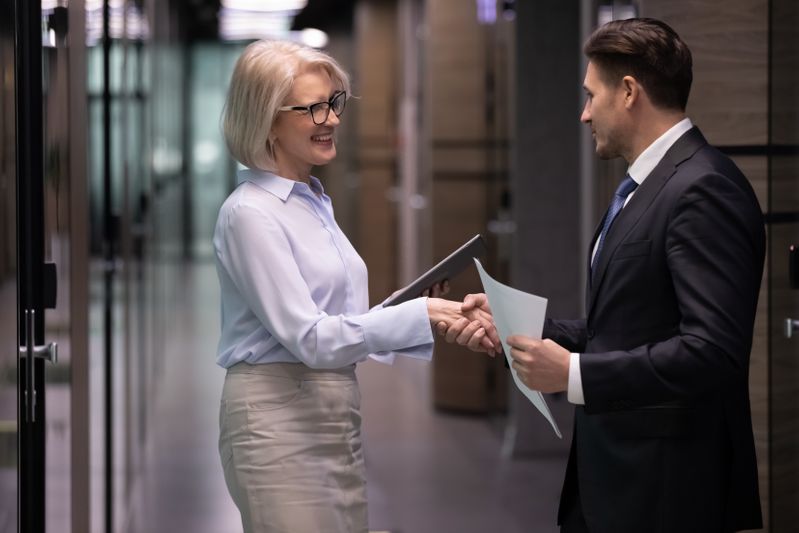 Studying an MBA is a great networking opportunity
Another key driver for starting an MBA is to build networks with fellow students, which is how two robotics engineers and a medical doctor formed their business.
Prospection is a start-up that uses predictive analytics on healthcare data to identify cancer, hepatitis C or HIV in people who are otherwise unaware. Co-founders Eric Chung and Dr Peter Cronin met while they were studying their MBA courses.
Of course, networking still happens in online learning – in fact social media has shown us that building networks can be done online as well as in person.
MBA is a popular postgraduate degree
As the gold standard degree for management in any area of the business world, an MBA is an extremely popular choice for students in Australia and abroad. In fact, management and commerce degrees were one of the top five most popular fields of study for students in 2019.
Recognised internationally, Australian MBA courses are extremely attractive for two reasons. Firstly, they are much more affordable than MBAs in Europe and the US. Secondly, unlike those international business schools, Australian MBAs usually don't require students to take the Graduate Management Admission Test (GMAT).
Instead of a GMAT, entry into an Australian MBA program is dependent on existing qualifications and relevant work experience.
Learn the skills of modern leadership
Leadership skills can be learned but are very difficult to acquire through work experience.
Making the move from co-worker to manager is a delicate transition that has caught many off guard. When considering how to negotiate that path successfully, Forbes came up with 17 different factors to consider!
For many who are already working in business management, the coronavirus pandemic gave them their first taste of leadership in a crisis. Those who had an understanding of authentic leadership were better prepared for the challenge than others.
Authentic leaders were quick to introduce their pets into Zoom meetings and comfortably engaged with their employee's children when they interrupted their parents.
The opportunity to learn positive leadership skills after a few years of work experience is what encourages many to commence MBA programs.
The Wall Street Journal reports that the number of MBA students with six or more years of work experience leapt to 32 per cent in 2020, from 17 per cent in 2019. Over the same period, the amount of MBA students with 10 or more years of experience jumped from 7 per cent to 19 per cent.
Work almost anywhere on the planet
Jane Hrdlicka is the CEO of Virgin Australia and President of Tennis Australia. Around 30 years ago, the American born executive graduated with an MBA in New Hampshire – not far from Boston where she was soon employed by Bain & Company.
Bain & Company is one of the 'big three' management consulting companies with offices around the world. Ms Hrdlicka worked in a number of those global locations over a decade before settling in Australia.
In Australia, Ms Hrdlicka has led Jetstar and A2 Milk before taking up the reigns at Virgin Australia.
Another MBA graduate with a well-worn passport is BHP's chief commercial officer Vandita Pant. Born and raised in Delhi, Ms Pant achieved her MBA at the Indian Institutes of Management.
While working with Dutch bank ABN Amro in India, Ms Pant received her first international posting. Within a decade she became head of global liquidity and balance-sheet management for the Royal Bank of Scotland when it merged with ABN Amro.
As a lover of travel, Ms Pant was hiking in Canada when she was headhunted for her current role with BHP. Working from her base in Singapore, she now works with BHP's 9000 suppliers across four continents and several time zones.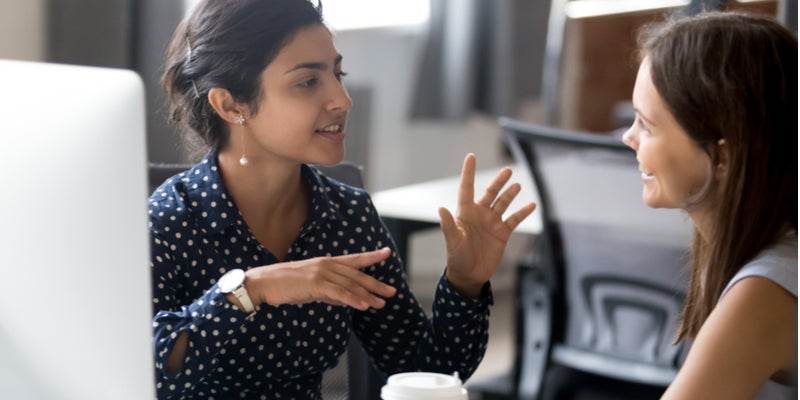 What does an employer see in MBA graduates?
The simple fact that you have completed an MBA degree tells employers that you have commitment, passion, intelligence and organisational skills. However, employers are looking for more than just accreditation – particularly in the new normal of the COVID-19 era.
The Graduate Management Admission Council (GMAC) in the United States conducts an annual survey of corporate recruiters. At the height of the coronavirus pandemic, the 2020 survey revealed that employers are looking for strategic thinking, communication skills and the ability to navigate the challenges of technological disruption.
Strategic thinking
Employers generally know their industry and have a high level of business knowledge. What they want from an MBA graduate like you is a fresh perspective delivered through strategic thinking.
It's not enough to evaluate the business by analysing the financials – employers want you to consider those numbers in relation to other realities that the business is facing.
Telephone systems company Avaya likes having MBAs on their team because they can negotiate ambiguity and give the business an edge over competitors.
Communication skills
The Financial Times reports that 76 per cent of employers are less interested in your finance and marketing skills, but more concerned with your ability to work with a wide variety of people.
As part of your communication skill set, employers also want you to have the ability to train and coach your employees. Externally, they expect to see you building, sustaining and expanding your business network.
Ability to navigate the challenges of technological disruption
GMAC completed its annual survey just as coronavirus was spreading across the globe and creating enormous upheaval. So, they conducted the survey again at the height of the pandemic.
The ability to navigate the challenges of technological disruption leapt up in importance in the second wave of the survey.
An MBA can offer new career opportunities
According to the Association of International Graduate Admissions Consultants, around 50 per cent of MBA students say that their primary reason for starting MBA programs is to move up in their existing company or access more opportunities with a career change. To succeed in either of these directions, it's helpful if you can continue working while you study.
An MBA can be personally rewarding
Aside from being great for your professional career, studying an MBA can offer skills that can be applied in all areas of life. From communication to critical thinking, you will find that the lessons you learn while studying an MBA extend well beyond the business world.
For many MBA students, one of the most valuable assets their studies have given them is confidence. Leanne Done, SCU Online MBA student and After Hour Hospital Manager, says that her postgraduate degree "has made me spread my wings and want to do things differently."
"It has certainly opened my eyes to my potential and the opportunities that are out there for me."
What industry would find an MBA most useful?
As the gold standard business degree, an MBA adds value to all CVs and is well regarded by every industry.
The three industries that are offering the highest average salaries for MBA graduates are technology, financial services and management consultants. If you're seeking a career change into a new industry with your MBA, you might start looking at potential employers in these areas.
Even teachers who want to move up the ladder into school administration can benefit from an MBA.
The man who taught former Prime Minister Malcolm Turnbull in high school is now the headmaster of St Andrew's Cathedral School in Sydney.
"Most principals would tell you the workload is immense, and they deal sometimes with very challenging issues, but they love the work, and they are glad they have the role," shares Dr John Collier.
Dr Collier recommends an MBA for teachers who are interested in a similar role.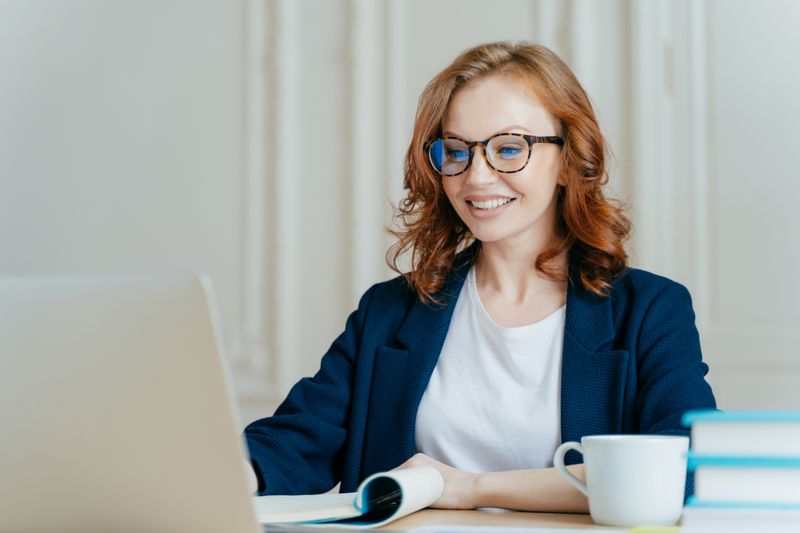 An MBA from SCU Online will take your career to the next level
SCU Online's MBA benefits from over 20 years of experience in online education. At SCU, you don't need to try and juggle full-time study and your career. With our online MBA you can study when you want, where you want, without taking any time off work.
From networking via our social learning platform, to gaining strategies to effectively communicate with others, to developing skills to improve organisational performance, our MBA will give you all the benefits of a traditional MBA, with the added flexibility that comes with studying part-time and online. You will also be assigned a Student Success Advisor (SSA) to help you organise your study time. Your SSA is separate from academic and administrative staff – think of them as your personal coach and cheerleader rolled into one.
Become a leader in the business world with an MBA from SCU Online. Speak to one of our Student Enrolment Advisors on 1300 863 819.