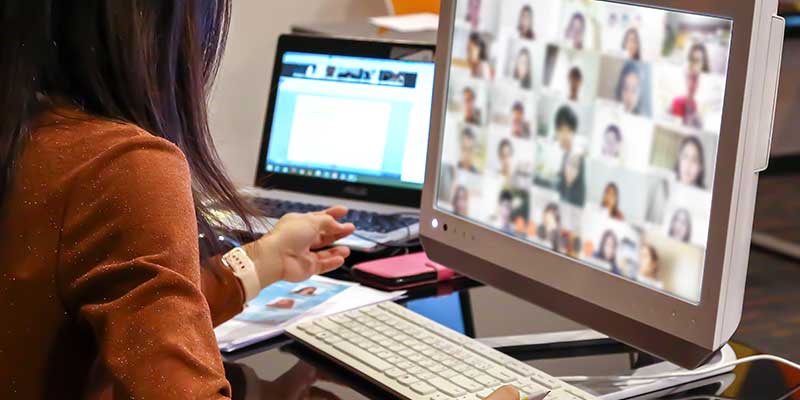 How to teach online effectively with learning design
2 November 2020
No matter the reason you're teaching online, whether it's because of COVID-19 or teaching by distance, incorporating techniques from learning design can help you to teach online effectively and create virtual classrooms where students are engaged, and ready to learn. 
To help us explore this idea in more depth, we spoke to Dr. Rose Babaee, a lead learning designer with Southern Cross University Online. We also asked our Master of Education graduates — the teachers who are working through the challenges of virtual teaching in real-time — about their experiences teaching online in 2020. 
So, whether you're a primary school teacher or a high school teacher, we hope you find something that inspires or helps your online teaching practice below.
What is learning design and how might it help teachers teach online? 
Learning design can be defined as the collective decisions we make about what, when, where and how to teach more effectively. Like any other form of design, learning design works best when there is a focus on the user experience. "We have to tailor learning design to the particular audience that we are trying to teach to," explains Rose Babaee, lead learning designer at Southern Cross University Online.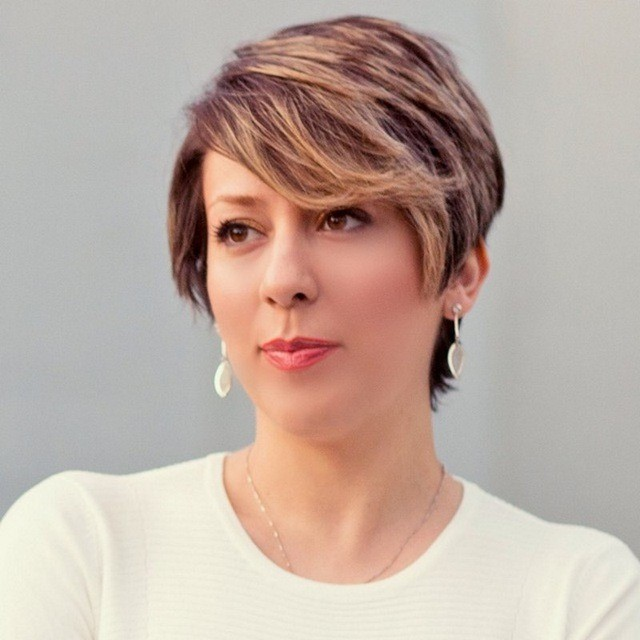 Learning designers are experts in the creation of engaging online learning for university students. But how is this relevant for teachers who are teaching in primary and high school? Let's explore this in more detail below.
Teachers as learning designers
Teachers in an online environment suddenly become engineers of learning — something learning designers are experts in. In fact, a lot of the evidence for best practice online teaching is drawn from higher education. 
And, thinking like a learning designer while teaching online can be a useful thing for teachers, because it helps to reframe teaching as 'engineering education'. Babaee says, "I've had teachers come to me and say, look, I went online and did everything that I do in my face-to-face classes, and it's not working."
"I say it's not working because the online environment is very different from face-to-face or even blended learning environments."  
"We have to tailor learning design to the particular audience that we are trying to teach to," asserts Babaee. 
Thinking like a learning designer can be a really helpful approach for teachers who are working to engineer meaningful and effective online learning experiences for their students. 
So, how can thinking like a learning designer help teachers teach online effectively?
Some of the learning theories relevant to online learning environments include community of inquiry (COI) and self-regulated learning (SRL) which involves metacognition (thinking about ones' thinking) and strategic action (planning, monitoring, and evaluating personal progress against standards and motivation to learn).But before you get in too deep, the simplest way to think like a learning designer and teach online effectively is to first off review the combination of live teaching, technology, and student collaboration used in lessons. Your goal is to provide excellent learning to students through well-structured weekly content.
Narration is a really big part of this. "The idea is to answer questions before students ask them. The interactive learning tasks need to have enough narration around them that students can easily navigate their way. The path between sequential learning activities must be clearly laid out," explains Babaee.
Below are nine more tips for teachers that take into account evidence for effective online learning:
1. Remember to record your classroom instructions and lessons
One of the most popular digital tools to arise during the pandemic has been Zoom video conferencing. Babaee, and other experts in online learning recommend recording your classroom instructions or live classes, for students who might miss class because they are unwell or struggling with internet access. This will save you time if there are these unforeseen issues, because it means you can help a student log on and learn in their own time when needed. 
2. Keep it dynamic and engaging
The evidence shows eLearning is more effective when the learning experience is more dynamic. Dynamic learning is categorised by change, activity and progress. This can be achieved by making sure you have a good mix of synchronous (live classes) and asynchronous, (for example, watching videos, reading, completing activities) throughout the day.
3. Avoid relying on using text-heavy learning resources
"Small chunks help the students with their cognitive load," Babaee explains. "Avoid using text-heavy content, divide learning activities into small chunks." 
Babaee also recommends reframing your thinking about online learning to see it as active learning.
"Active learning means that students are actively engaged with their peers, with the content. They're not passive observers anymore." 
4. Choose learning activities that help students absorb new information
One of the reasons that it's imperative to reframe online learning as more 'active' is that there are less environmental cues that provide feedback – such as verbal and physical reactions from teachers and other students. To compensate for this, teachers can build assimilative tasks into online learning – activities that help students absorb new information.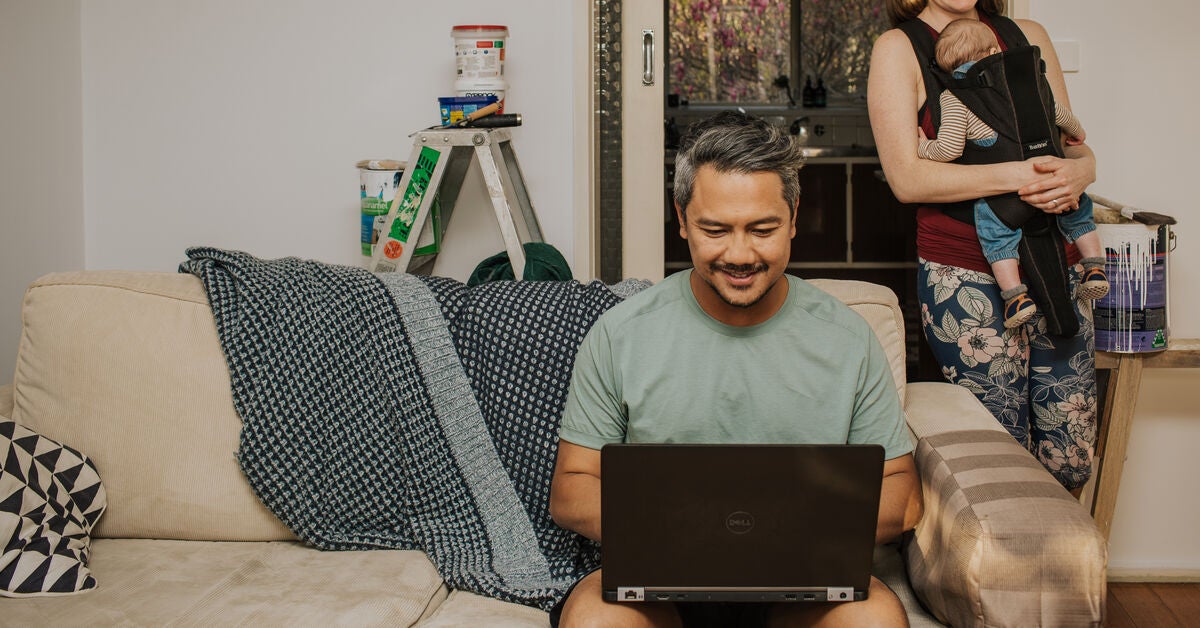 "When we ask the students to read that text or watch this video, we have to make sure that these tasks are followed up with another task. For example, metacognitive tasks ask you to reflect, while productive tasks ask the students to put theory into practice, to produce something," explains Babaee.
Activities like these make it possible for students to continue learning offline. This approach is important because the home learning environment can be challenging, both physically and technically. Bloom's Digital Taxonomy provides some good guidance for teachers looking to reframe in-class learning tasks for digital learning. 
5. Explore ready-made resources 
The Australian Institute for Teaching and School Leadership (AITSL) has put together a thorough list of mostly Australian online teaching resources. It provides a broad-based introduction, with government guidelines and links to useful technology. AITSL's guide also features a link to UNESCO's distance learning solutions, which is inspiring in its potential. 
6. Make the most of the technology at hand
There's a maxim in photography that the best camera is the one you have in your hand – regardless of its limitations, it's the only one that can capture that moment in time. The same can be said for the technology we have available to teach. 
In 2020, we've come a long way from the distance education mail packs of the past, with countless digital tools to help enable students to learn online. These online tools fall into different categories, including learning management systems, such as BlackBoard and Moodle, and cloud-based software including Google Classrooms or Microsoft One-Note. 
There are also curriculum aligned online digital tools, such as Scootle, a national repository that provides Australian schools with more than 20,000 digital resources aligned to the Australian Curriculum. They have also compiled a list of Open Education Resources, all available for use under creative commons (without a log on). 
Teachers can use a variety of these to achieve their virtual classroom learning goals, with a snapshot of what they are most commonly used for and why you might consider them:
Learning Management Systems (LMS): If your school has one, they are ideal for teachers to utilise as a way to 'house' all of your learning content. 

Cloud-based software, for example, Google Classrooms: These platforms have strengths in enabling real-time collaboration and communication with your students. 

Curriculum-aligned digital tools: Using these can help take the guesswork out of ensuring your virtual classroom activities are aligned with your relevant curriculum.
7. Bring parents along for the ride
Say the words 'remote learning' to any parent, and you'll no doubt hear about frantic dashes to find Zoom links, email addresses and lost passwords. Not even teachers, with all their knowledge and skills, are shielded from the challenges that are part of kitchen tables and homes turning into makeshift classrooms! Even Eddie Woo, one of Australia's most famous teachers, has struggled with the challenge of supporting his children's learning from home.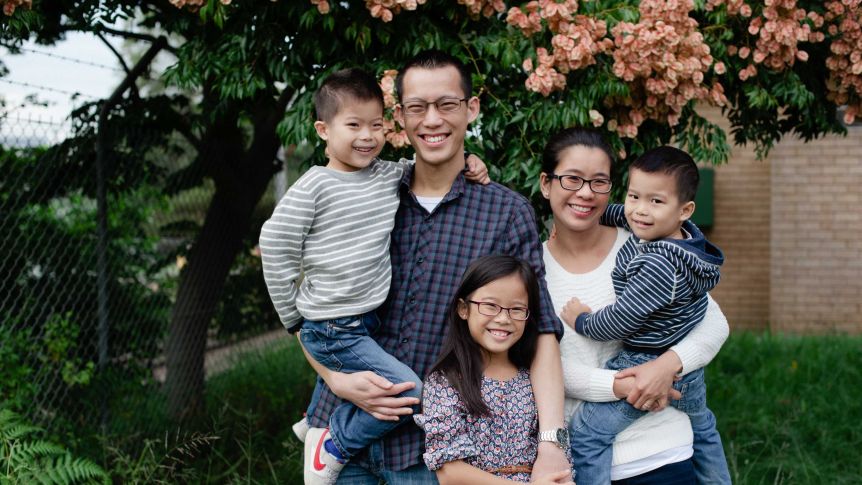 "If there's one lesson which I think every parent can take on, it's to be a co-learner with your child," recommends Woo.
Evidence for Learning is an organisation that supports educators with evidence-based resources. They take Woo's sentiment one step further to suggest that parents become teaching assistants (TA). As TAs, parents support teachers rather than replacing them, from reading to pre-k and preschool children, through to encouraging topical discussions with high school students. 
Evidence for Learning has created guidance for educators, with plenty of information to help bring parents along for the ride, including:
8. Set clear and reasonable expectations for students
The touchpoints that signal expectations don't exist in the online learning environment, so it's important to be upfront with setting clear and reasonable expectations. Some ways teachers can achieve this include providing students with as much predictability as possible. This could be achieved by:
Providing a weekly schedule;
Letting students know what is expected if there's a technical disruption;
And, making the process for accessing materials and coursework as easy as possible for students.
9. Set expectations for virtual communication with parents
As communication moves from on campus to on devices, it's important to set some clear expectations on response times. Let students and parents know that you'll respond to emails within one business day (or an appropriate timeframe with your workload.) It's also important to note that this isn't a normal learning environment. Virtual learning can be an incredibly stressful undertaking for parents, and timely and clear communication from teachers can go a long way to reducing this anxiety and stress. 
What our Master of Education graduates say about teaching
Leadership skills are key
Amanda Christoe, a graduate of our Master of Education shared with us "This pandemic has and will continue to challenge all of us. With strong and effective leadership that recognises individual wellbeing, we can step forward and make a significant difference," asserts Ms Christoe.
Remote learning in classrooms can help students year-round
Another SCU alum, Ingrid Steddy, is keen to take that step forward and incorporate elements of the remote learning response into her new normal classroom. 
"Google Classroom is now a part of my teaching practice as it provides students who are still in isolation with access to my classwork in real-time," declares Ms Steddy.
Looking after your wellbeing as a teacher while teaching online
While practical tips and advice for classrooms are always handy, it's important to consider teacher wellbeing. Teaching is a rewarding and challenging profession. If you had to shift to online learning because of COVID-19, while it's always easier said than done, it's important to make time for your own wellbeing. Being kind to yourself, is more important than ever. If you're a teacher looking for resources to help support wellbeing in the classroom, Smiling Mind has classroom resources and for teachers in Victoria,  their guide to support Victorian school leaders in the implementation of mindfulness into the school teaching and learning program, is an excellent resource. 
Mindfulness can be invaluable for teacher wellbeing too, with the demands of being in a virtual environment, replying to emails at all hours and being isolated from your students, making it harder to truly switch off at the end of the day. A daily meditation can be key to staying in the moment, and promoting positive mental health. We'd recommend Smiling Mind, a free app that can be downloaded and used by anyone with a smartphone.
Your teaching career: what's next for you
We hope you've found something useful for your teaching practice in this article. If you're curious about online postgraduate study to gain advanced skills, you can contact us anytime on 1300 589 882.