Secondary School Teacher Career Pathway
Secondary school teachers teach one or more subjects within a prescribed curriculum to secondary school students. They also promote students social, emotional, intellectual and physical development through extra-curricular activities.
What does a Secondary School Teacher do?
Secondary school teachers usually work in a high school environment and administer lessons to students. They teach large classes of students, following curriculum guidelines regarding topics and materials that must be covered within their subject area.
Some of their roles and responsibilities include, but are not limited to, the below tasks: 
Use a range of teaching techniques and materials to present specialist subject
according to the educational curriculum
Research, plan and deliver lessons, guide discussions, and supervise work in class
Prepare, administer and mark tests, projects and assignments to evaluate students' progress
Discuss progress with students and parents, and seek advice from student counsellors and senior teachers, as appropriate
Uphold classroom discipline and throughout the school premises
Contribute to staff meetings, educational conferences and workshops
Liaise with parent, community and business groups
Support out-of-school activities, such as sporting events, school concerts, excursions and special interest programs
How much does a Secondary School Teacher earn?
The average annual salary for a secondary school teacher in Australia is $68,350.
Bonuses may be available in addition to this – the amount received in bonuses depends on the organisation they work for and their experience level.
As a secondary school teacher gains further competencies and progresses through their career, their earning potential generally increases.
Average salary potential
Entry level: $63,000
Mid-level salary: $75,000
Senior salary: $88,700
Bonuses: $480 - $6,200
 
Where do Secondary School Teachers work?
Secondary school teachers work in offices from Monday to Friday business hours. With 77.6% of school secondary school teachers working on a full-time basis.
According to the ABS Labour Force Survey, the average week worked by secondary school teachers are 41.5 hours.
Principal Career Outlook at a glance
Median age is: 42 years old
Employment level trends & growth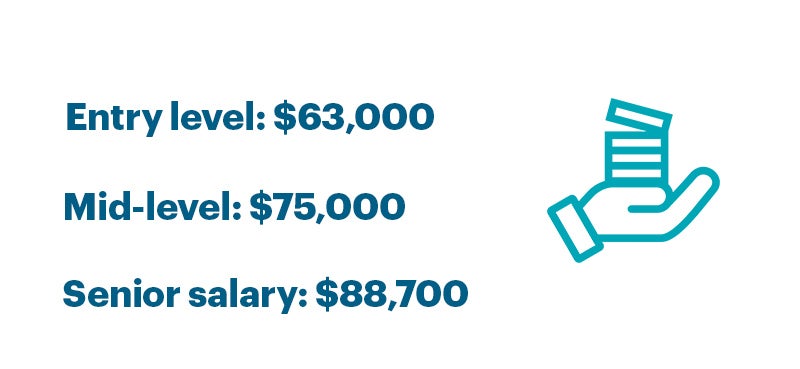 Source: https://docs.employment.gov.au/documents/australian-jobs-occupation-matrix
Specialisations
Secondary school teachers specialise in a particular subject, which they have usually focused on throughout their education, before going on to teach it to students.
What are some related job titles to secondary school teacher?
● Secondary school teacher-librarian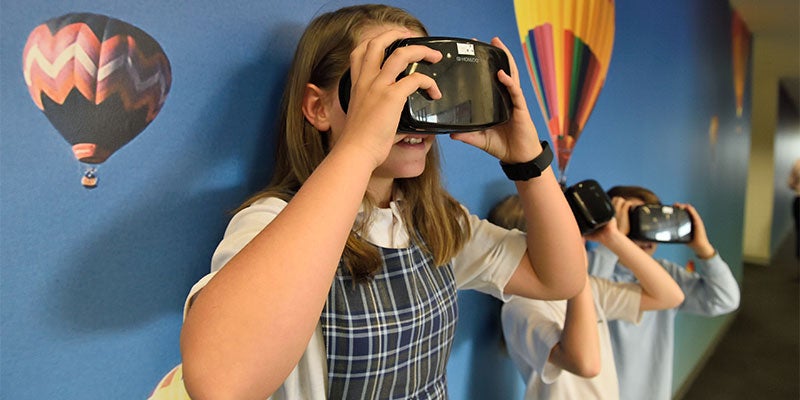 What education do you need?
A bachelor degree or higher, usually in education, is generally needed to work in this job.
Sometimes relevant experience or on-the-job training is also needed. Registration with the appropriate state or territory board of education may be required.
The next step in your career
Southern Cross University offers a Master of Education available 100% online. Online study is ideal for those balancing all the commitments that are part of full-time work, and a great choice for those who know they want to gain their postgraduate qualification in education, but are unable to attend on-campus courses. 
Sources
Australian Standard Classification of Occupations (ASCO) 2nd Edition, ABS Catalogue No. 1220.0, p131.
Occupational Projections, Australian Government Department of Jobs and Small Business
Australian Government Job Outlook 
Payscale Secondary School Teacher Salary
100% Online Education Courses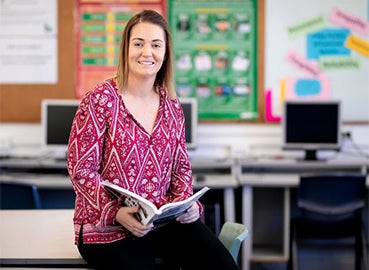 For more details about the SCU 100% Online Education courses, see below: