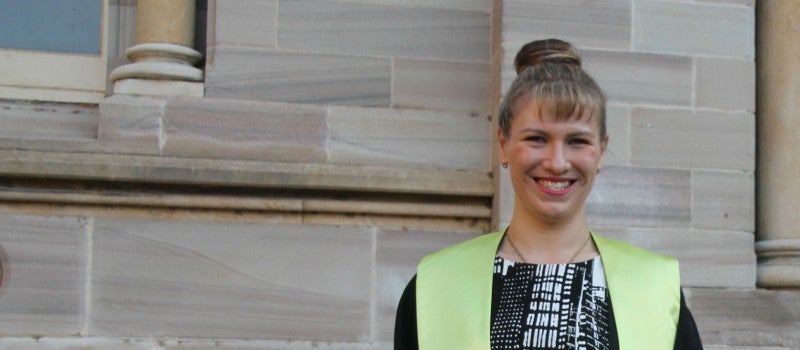 Interview: Master of Healthcare Leadership student, Belynda Abbott
27 February 2016
Belynda Abbott is studying her Master of Healthcare Leadership, receiving excellent grades and managing family and work commitments around her study. We had a chat about her experiences with SCU, studying online and why interdisciplinary approaches are the way of the future.
Why did you decide to study healthcare leadership?
I am currently a nurse educator and I'm passionate about the future of nursing and healthcare. Recently I became a fellow with the Australian College of Nursing and am strongly interested in interdisciplinary education and future employment opportunities for healthcare workers.
I already have a Graduate Diploma in Clinical Education and, while I could go back and finish that off, I wanted to do something with a broader scope that would support my career into the future.
What made SCU stand out to you?
I searched online to find postgraduate leadership courses, and I came across Southern Cross University's Master of Healthcare Leadership. There were other universities that offered courses around nursing leadership and nursing health management, but SCU Online was the only course that offered the interdisciplinary approach I was looking for. This focus is the way of the future in terms of working together as a team to provide the best practice, and the best consumer outcomes.
I put in an enquiry and got a call from a lady called Samantha. She kept in frequent contact with me and was able to answer any questions I had about the course and what direction I wanted to take.
How would you describe the course to prospective students?
First I would say that the course has a flexible curriculum that supports full-time workers, like myself. Each course is in an intensive seven-week block. However, they are still manageable with full-time work and family commitments. For me, the best thing is having my own support person. Her name is Joanna, and she contacts me on a regular basis to touch base with me and see how I'm going. It's really lovely to have that personal touch there to offer support and direction. I'm never really left alone in the online world.
The other benefit is, of course, that it's interdisciplinary. So I'm able to interact with doctors, social workers, occupational therapists, other nurses, and other healthcare workers. It's great to have that opportunity.
Would you recommend the course?
Oh, absolutely. I've only done two subjects, and I already highly recommend the Masters.
Learning about the systems required within healthcare, on both an organisational and national scale, gives me greater scope to understand what's required of healthcare leaders. This is applicable to clinical governance, clinical practice, looking at safety and quality of care and education. There's a variety of factors incorporated into the course, which gives me a broader understanding of how it all works together.
Where do you see your career going post-masters?
Once I have a masters degree under my belt, the opportunities are endless. I would potentially look towards a PhD, or leadership positions such as Director of Nursing for Education or Executive Director of Nursing. A position within a university would also allow me to enable interdisciplinary healthcare education.
For more information about our Master of Healthcare Leadership or any of our other online postgraduate courses, contact an SCU enrolment advisor today. We're available 8am—6pm Monday to Thursday, and 8am—5pm on Fridays. Call 1300 589 882.