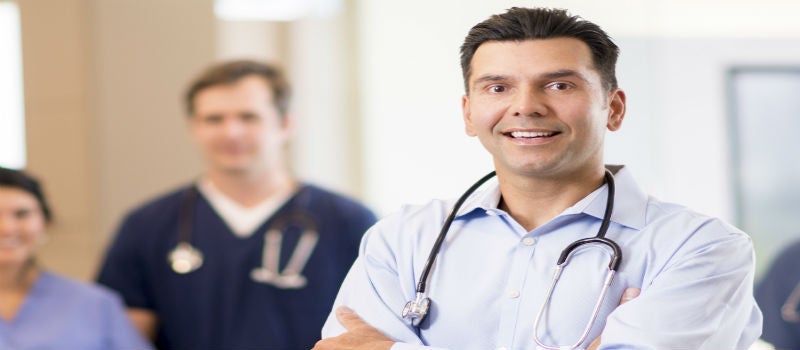 How physicians can become effective leaders
25 March 2016
Many young doctors commence their studies because they are passionate about helping patients in their care. A university degree enables them to do exactly that. However, as their careers progress, many come to consider the broader influences on patient health. These include the structure and function of health facilities within health system; the training and development of future health practitioners; the social, cultural and economic determinants of health; and the interrelated roles of all health providers.
The need for a new skill set
Those who are keen to influence and lead in these areas may not feel equipped to extend beyond one-on-one patient care. Others may not choose to lead, but find they fall into a leadership role as their career progresses.
Dr Ruth Collins-Nakai has suggested there is a need to "close the information gap between physicians' aspirations and opportunities to enhance their skills" in leadership. Medicine needs leaders who are equipped with the right tools for the job. However, the majority of physicians surveyed did not feel they had the skills nor opportunity to flourish in a leadership position.
Leaders need a broad knowledge base to be effective. This includes the vision and creativity to direct their team towards the future, the ability to collaborate and negotiate and the confidence to solve problems, make decisions and turn solutions into action.
Build your skills for a changing future
Dr Louise Horstmanshof, course coordinator for the Master of Healthcare Leadership at Southern Cross University, says that "the challenge for the health industry is in planning for, responding to and effectively managing change in a complex and busy environment". Our Master of Healthcare Leadership equips current, emerging and future leaders in medicine with the ability to lead effectively. This degree enables students to apply research to practice, manage, change and inspire others.
The course offers flexible options designed for busy professionals balancing both career and personal commitments. It provides relevant, evidence-based training and transferable skills to support leaders now and into the future.
If you would like to influence the future of medicine, the Master of Healthcare Leadership will provide you with the expertise you need. We also offer an MBA in Health Services Management. 
Speak to an SCU Online enrolment advisor today to find out more about our Master of Healthcare Leadership. We're available 8am - 6pm Monday to Thursday and 8am - 5pm on Friday. Simply call us on 1300 589 882.