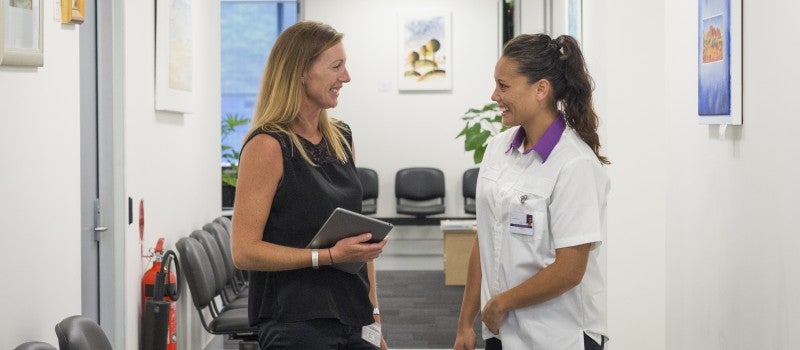 The changing face of healthcare
1 June 2015
The healthcare system is changing. Dr Louise Horstmanshof, Course Coordinator for the Master of Healthcare Leadership, says "we're preparing in many ways for an unknown future". We're living longer but we also want to live better.
The challenge for the health industry is in planning for, responding to and effectively managing change in a complex and busy environment. "We're going to have to be more innovative, more flexible … and we need leadership … people who are open to opportunity, people who can look at data, look at systems, be critical about them, make decisions about them and lead others", says Dr Horstmanshof.
Rather than focusing on any one health discipline, the Master of Healthcare Leadership is designed to give you a broad, inter-disciplinary perspective on the changing face of healthcare. You might be a nurse with a diploma and many years of experience wanting to move out of direct care, or from an allied health background and want to lead change and innovation in a practice, or start your own.
The Master of Healthcare Leadership is a unique degree relevant across the breadth of healthcare disciplines. It can provide you with the credentials to succeed in the face of change, and take the next step in your career.