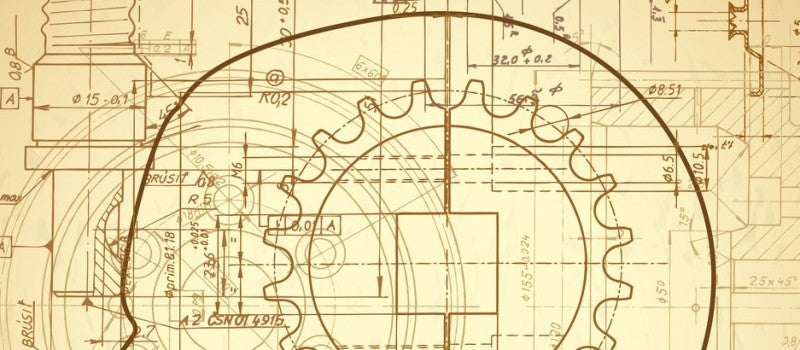 The engineering mindset - from engineer to manager
15 September 2015
By nature, engineers possess many qualities that are needed to be an effective manager or leader. As an engineer, you are a logical person with excellent problem solving skills. You are a forward thinker, and you make projects work – even under the tightest of budget or resource constraints.
Don't these sound like the skills a manager would also use daily? Your mindset as an engineer has primed you to become an effective and efficient leader – you may have already assumed some managerial responsibilities using these skills instinctively. But refining your managerial skills through an Online Master of Engineering Management at SCU can put you in the perfect position to take on more advanced managerial roles, and boost your career (and salary) significantly.
Read on to know more about the skills you have as an engineer that transfer directly into management.
Forward thinking
Engineers have the foresight to consider the benefits and outcomes (and side effects) of a project from its outset – it's what helps you to solve problems as they arise. As an engineering manager, these same skills help you to avoid budgeting issues and unexpected consequences to client or consumer. You constantly reassess a project as it develops, to take into account any unexpected changes and make sure the project still meets its goals. You prevent project problems, saving time and resources.
Problem solving with restricted resources
When something doesn't go to plan, you look calmly and logically at the resources available to you, and you make something work. Whether faced with time, financial or resource constraints, you problem solve until you reach a result that is equal to or greater than the original plan. As a manager, this skill is all the more useful as you lead a team or company to success. Your drive for solutions regardless of the amount of constraints is what will make you a sought after manager.
Critical thinking
Thinking critically about the tasks ahead of you is what makes you a great engineer – and what will make you a greater leader. The ability to think rationally about a selection of options in front of you ensures no idea is left unconsidered – and you won't miss out on a great idea because you have already thought of a "good" one. You consider the benefits and disadvantages of each option to come to a logical conclusion. In a managerial role, the effects of your decisions are far reaching – so there's no one better for the role than a critical thinker.
Undertake an Online Master of Engineering Management at SCU to hone your managerial skills and use your skillset to become an industry leader.
Enquire today to get your copy of our Master of Engineering Management brochure, or feel free to speak to one of our Student Enrolment Advisors. We're available Monday – Friday on 1300 589 882.