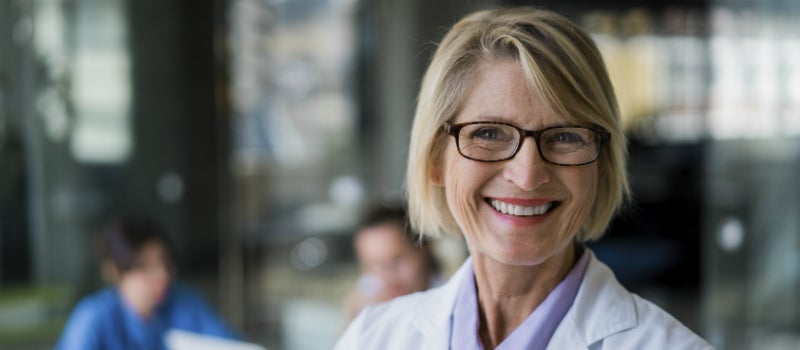 Australia needs doctors who can lead
23 February 2016
As the Australian healthcare system undergoes necessary growth, there has also been a change in the way we must handle patient needs. Sometimes the old way isn't the best way, and to ensure we follow a path of positive innovation, we need leaders who know the healthcare system inside and out.
Like many doctors, you probably entered the industry with a desire to help patients. You may find yourself under pressure to take on management roles, make tough decisions, and provide leadership. It's important that you embrace these challenges, and equip yourself with the skills necessary for doing what you do best — helping patients.
How doctors can make better leaders
From a desire to take on new challenges to an interest in career progression, there are many personal reasons for taking on leadership and management responsibilities. As our healthcare system grows, the demand for clinical leaders is increasing, and those who have the training and skills to step up to the plate will be rewarded.
Unlike in previous eras, when nurses were expected to follow doctor's orders, healthcare workplaces are relying increasingly on teamwork and the delegation of responsibilities to provide efficient and high-quality patient care. In order for teams to work well together, leaders must place value on team building. And the people in the best position to take on these roles are often doctors.
However, a new generation of leaders won't come about by chance. Doctors need to be proactive about learning these skills and commit to continued development. Leaders need to prioritise teamwork and work towards creating cohesive units, rather than contributing to the stereotype of managers as 'paper pushers'.
Help shape the future of healthcare
It's important that the people who know the system best are the ones making the decisions. You know your workplace better than anyone. As a healthcare professional you may have seen gaps in workplace processes, potential improvements in patient treatment, or a need for more integrated healthcare approaches. You know how things work, and how they could be improved. Will you be the one to implement these changes and improve patient health?
Our Online Master of Healthcare Leadership and Online MBA specialising in Health Services Management provide two flexible pathways towards managing and leading visionary teams within primary health care, community outreach and private practice — plus many more branches within the sector.
By studying with Southern Cross University Online, you will undertake a value-orientated and performance-driven approach that helps provide patients with superior service. Not only will you become a better leader, but you'll be able to get back to what matters most - helping patients - through consistently improving compassionate care.
Speak to an SCU Online enrolment officer today to find out more about our Master of Healthcare Leadership and MBA in Health Services Management. We're available 8am—6pm Monday to Thursday, and 8am—5pm on Fridays. Simply call us on 1300 589 882.