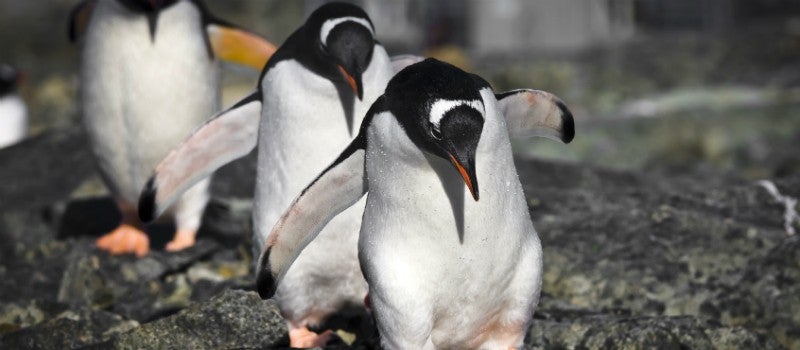 What makes a great leader?
15 January 2016
The world is filled with great leaders, from business managers to healthcare professionals. The question is: where do they come from? Are these outstanding individuals born that way, with inherent qualities, or were these leadership skills developed over time? At SCU, we believe these bold qualities are acquired by those determined to succeed.
Identity versus definition
The qualities of a good leader are often identifiable on the surface. Simply spend a few hours in their company and you can tell whether they are naturally charismatic and/or a high-achiever. Skills on the other hand, define what such leaders are capable of. Skills are tangible, noticeable and well regarded; combine them with qualifications and experience and you've got more than just an impressive number of LinkedIn connections.
The three 'E's of leadership
There are specific qualities that can transcend someone's skillset in terms of their ability to lead and manage a team. The following three 'E's encompass what it is to have leadership potential within you:
encouraging
engaging
enforcing
A good leader encourages their team members to succeed in their own positions, and engages them to work under vision and strategy. Furthermore, good leaders confidently enforce guidelines, rules and discipline – and leverage substantial respect, even as a newcomer to an organisation.
Developing leadership skills
Leadership qualities can be honed over time through on-the-job learning, continuing professional development (CPD) and making the most of mentoring opportunities. A good leader will learn and grow from personal experience, and create their own leadership style to suit those around them. Take the construction industry, for example. While a professional at the top may be inexperienced in terms of actual construction labour and processes, as long as they possess the right leadership traits, they can still drive a team to succeed.
Fast-track leadership capabilities through postgraduate study
Postgraduate study will sharpen your skills and abilities, and enable you to meet the demands of senior professional positions. If you're working in the engineering field, our Master of Engineering Management is the ideal move for you if you're seeking to accelerate your journey to the top. Study units from Project Management to Organisational Behaviour, and apply your leadership abilities to an Industry Research Project, as well as core engineering units with global application.
Nurture your intuition and ability to analyse and handle complex business situations, and leave university a confident, well-rounded leader. Give our enrolment advisors a call today on 1300 589 882 to discuss the leader within you.