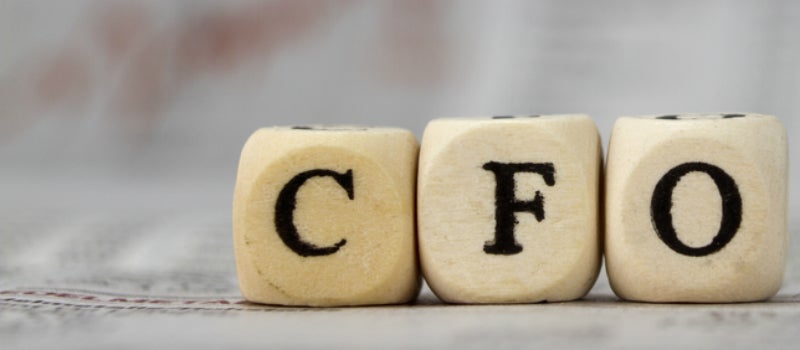 Do you have what it takes to be a Chief Financial Officer?
2 February 2016
Do you want to be a Chief Financial Officer (CFO)? It's an exciting and challenging role that gives you huge opportunities to increase the success of a business.
You'll be responsible for the majority of accounting decisions and responsibilities within a company – including risk assessment of financial choices, development of economic strategies, working closely with the CEO and more.
Do you have the qualifications to be a CFO?
While there's no single right way to become a CFO, there are also certain qualifications that will help you get there. According to the Hays DNA of a CFO report:
44 per cent of Australian CFOs have a CPA qualification
57 per cent of Australian CFOs have an MBA (and 44 per cent have an alternative Masters degree, like a Masters of Professional Accounting)
71 per cent of Australian CFOs have always worked in finance
So while further education is your best bet to get that role, you don't have to be an accountant your whole working life to become a CFO – 49% of CFOs surveyed by Ernst & Young Australia started their career outside the finance function. Their previous experience included operational management, auditing, management consulting and IT and project management (The DNA of the CFO, 2013).
Do you have the skills to be a CFO?
There's no denying that formal training is integral to becoming a CFO. However, there are skills beyond the financial sector that you will need to get the necessary edge. These qualities include the ability to:
view the company's needs holistically
translate your financial knowledge into information everyone in the organisation can use
make big decisions rationally but quickly.
Taking the next step
A Master of Business Administration or MBA in Accounting are both steps in the right direction to becoming a CFO. SCU Online offers both of these postgraduate degrees in a convenient, all-online format. This enables you to work your studies around your life, and further your career while increasing your knowledge.
If you are interested in seeing how a postgraduate degree can lead you to a CFO role, call one of our student enrolment today on 1300 589 882.