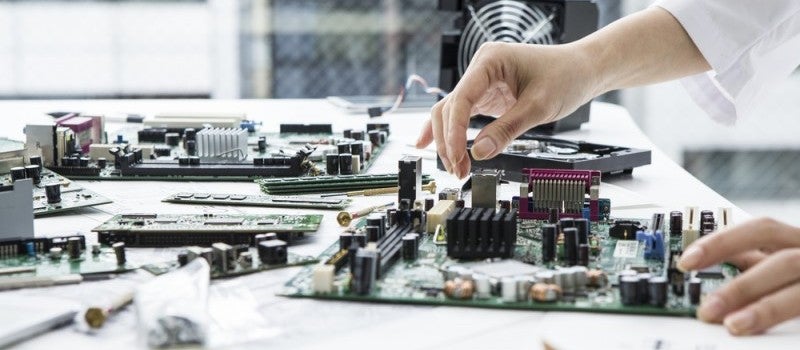 The top 4 most influential engineers of 2015
9 December 2015
The world of engineering is full of great leaders who inspire us with outstanding achievements and contributions to the field. The top 100 most influential engineers for this year has recently been released.
Enrol in a Master of Engineering Management at SCU Online, you could one day see your name featured on the list.
It's hard to choose between them, but here we've selected our top four.
1. Peter Lee
With a career spanning close to 30 years, Professor Peter Lee is a recognised authority within the field of Process Control. He's SCU's Vice Chancellor – leading the University academic team – and he's been named in the 100 most influential engineers by Engineers Australia every year since 2004. He's authored four books, written 270 journal papers and has won in excess of $4.7 million in competitive research grants for universities. Professor Lee has managed his own consulting company; providing services to government and non-government agencies including the United Nations Development Organisation.
2. Zimi Meka
As the MD and CEO of Ausenco (an engineering and project management company in Brisbane), Zimi is responsible for a global team located across 31 offices in 19 countries. He is renowned for being one of 11 business leaders supporting and working towards gender diversity as a Male Champion of Change in Queensland.
3. Lizzie Brown
Lizzie has tirelessly worked her way to the top of the engineering world over the past 11 years. Since starting out as a volunteer for Engineers Without Borders (EWB) back in 2004, she has advanced to take the post as CEO in 2010, and is now a global leader in the humanitarian engineering field. Lizzie oversees more than 200 volunteers and 15,000 supporters. Last year, she was recognised for her efforts and was shortlisted for the Westpac 100 Women of Influence Awards.
4. Alistair Michener
A 'Panel's Pick' winner this year, Alistair is the creator of 'Drawboard', an app that has revolutionised engineering digital planning and annotation. Having successfully teamed up with Microsoft, Drawboard is now pre-installed on several Microsoft devices and is widely used in the industry by names such Rolls Royce and FM Global. The app is now undergoing further development to include more features and applications for other industries.
A Master of Engineering Management could be your ticket to roles and experiences like those our Top 4 have achieved. Studying units from Project Management to Strategic Infrastructure Asset Management, you will diversify with business skills, hone your engineering management capacity and develop into a confident, capable future leader.
Give our student enrolment advisors a call on 1300 589 882 and see how we can help you kick-start your journey to the top.