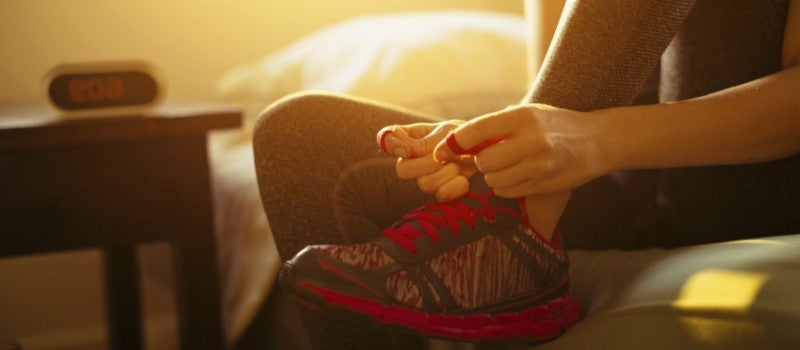 The Top 3 Daily Rituals of CEOs with MBAs
20 March 2016
Finding time within your busy day to balance work, family and personal commitments is always difficult. But when you're a chief executive officer (CEO) under immense pressure to perform, balancing your lifestyle can get even more complicated. But, like anything, it can be done.
A recent study conducted by the Harvard Business Review revealed that more than 20 per cent of high-ranking CEOs have a Master of Business Administration (MBA). The excellent organisation and management skills that are the hallmark of a great CEO are hard won, cultivated over years of study and experience.
Stuart McBrien, CEO of Malouf Pharmacies, believes an MBA equips students with confidence. McBrien used his newfound skills to move away from his "purely financial background" as a chartered accountant with auditing firm KPMG. He also attributes his success to daily rituals - as do many other chief executive officers. We've ask several CEOs about their daily rituals to find out exactly what makes enquiring minds tick.
1. Wake early
Tim Cook, CEO of Apple starts his day at 4.30am - and he is not alone. McBrien and John S. Watson, CEO of Chevron agree that a 5am start is golden. This allows them to catch-up on their emails, read the daily news and have a coffee, meaning when the rest of the team arrives, it's straight down to business.
2. Quiet time
Taking time out for yourself is vital to ensure you can work effectively throughout the day. Reflecting quietly gives you an opportunity to collect your thoughts in a relaxed environment, while decompressing the often substantial amounts of information presented to you throughout the day. Leaders including Indra Nooyi, CEO of Pepsi and Mary Barra, CEO of General Motors use this to recharge their batteries and produce effective outcomes.
3. Prioritise
A great CEO doesn't allow distractions to divert them from the task at hand.Mike Robinson, CEO of Broadview Networks suggests that working out an order for what you need to accomplish in a day helps ensure tasks are completed efficiently. Dr Lisa Dolev, CEO of Qylur Intelligence Systems agrees that this systematic approach prevents her from floundering on busy days.
Thinking of advancing your career with a Master of Business Administration? Then enquire about studying an MBA with Southern Cross University Online by calling us on 1300 589 882.