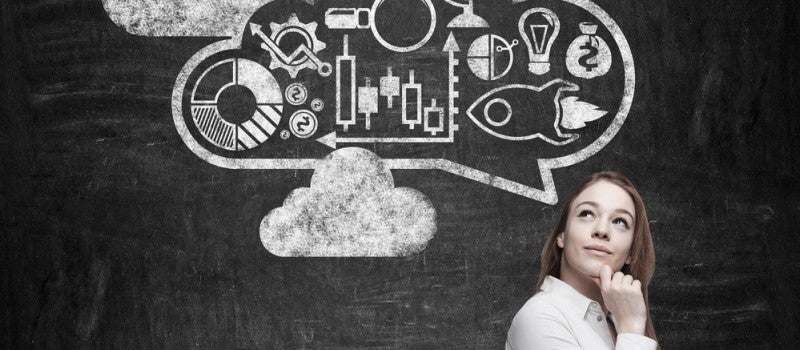 The future of accounting
7 August 2015
There's no doubt about it, the world around us is changing. A greater reliance on technology in the 21st century has seen old industries like manufacturing begin to die out or shrink, and new industries, such as web development, take off. So where does accounting, with a history that dates back to ancient Mesopotamia, stand?
Increased focus on stakeholder engagement
The challenge for accountants is to provide greater, more personalised, and clearer communication with many different types of stakeholders. This may mean clearly communicating key financial data with management, engaging with management teams across the business (for example marketing, operations, IT, business development or specialists like engineers) , or interpreting economic analysis into terms your clients will understand so you can help them to make wise financial decisions.
Greater use of technology
Between cloud technology and mobile capabilities, new and emerging technology has the power to change the way you work. The new generation of ultra-light laptops and portable tablets means that your "office" can be anywhere and open anytime. Managing finance via the internet (cloud) can also give you a competitive advantage – stay ahead of the curve in terms of financial trends and manage investments on-the-go. Embracing mobile technology can also result in greater productivity and better work-life balance for accountants.
Identification and nurturing of talent
Gone are the days of leaving school, getting a job and staying with the same company until retirement. You are typically going to have multiple jobs over your lifetime, jumping from company to company – or stepping out on your own – in order to progress your career. That's why there will be a renewed focus amongst firms to identify the leaders of tomorrow and nurture their talent throughout an organisation.
Further qualifications
Let's be clear: this isn't just for accountants. With the percentage of the population obtaining at least one undergraduate degree rapidly growing, it's become even more important for all kinds of professionals to undertake postgraduate study. Our online Graduate Diploma of Accounting has experienced rapid growth in the number of students applying for each intake. Having a postgraduate qualification in accounting not only increases your chances of landing a stable and rewarding position, but it also increases your odds of being identified as one of the future leaders that accounting firms are so keen to nurture.
More social media
Social media is the new word-of-mouth. The challenge here for managers in accounting firms is learning to capitalise on this. Think CPA Australia's The Naked CEO or LinkedIn's Top 25 Accounting profiles. Creating a brand for yourself or your company can be a great way to move up or distinguish yourself among your peers and competitors. You could become known for your firm's insightful blog articles and interesting Tweets, or focus your LinkedIn activities towards networking with other management accountants. The possibilities really are endless!
For more information on how a Graduate Diploma of Accounting can help your career, call one of our student enrolment advisors on 1300 589 882.