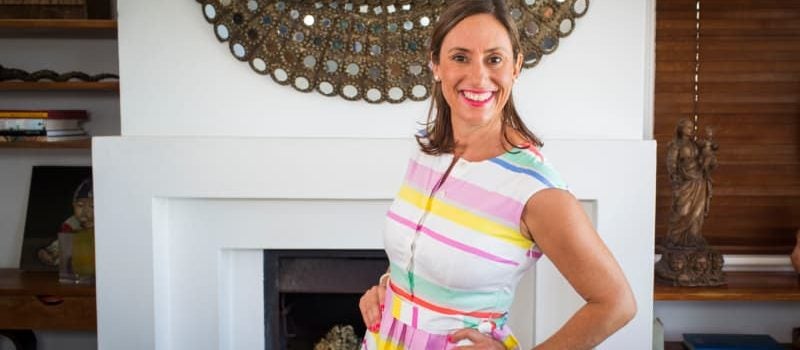 Be inspired by bestselling author Bella Zanesco
4 March 2019
Bestselling author and 2018 SCU Vice Chancellor's Alumnus of the Year, Bella Zanesco is set to inspire at our next networking event in Brisbane this month.
Before she takes to the stage, we wanted to introduce you to her work and what you can expect from her keynote speech, "The Future is Human".
Who is Bella?
Bella is a creative connoisseur of health, high-performance and full self-expression. With a depth of experience from 20 years operating at the top of international business, the arts and sport, she will be sharing her biggest learnings so far.
Why is the future human?
In her keynote speech, Bella will be breaking down the definition of Fully Expressed Leadership. Expanding on how this type of leadership is the modern-day approach to nurturing engaged, inspired and sustainably high-performing leaders. She will touch on the need for a new breed of leader - people who inspire the imagination by working in harmony with their own humanity. Leaders who are unafraid to bring their whole selves to work, and who bring the same care and compassion to themselves as they do to those around them.
Career in Transition from Bella Zanesco on Vimeo.
Bella's bestselling work
She inspires action and walks her talk, whether it be from the stage, in her book "Smart Girls Screw Up Too", on national TV, or as the go-to advisor for executives in life or career transition. Bella's refreshing no-nonsense approach gives people the tools and confidence they need to become fully expressed leaders in their own lives. Her work is resonating with leaders around the country with her book named bestselling leadership book in 2018 by an Australian author. It also outsold all global female thought leaders including Sheryl Sandberg's "Lean In" and Sophia Amoruso's "Girl Boss".
Bella has also been featured on Channel 7, The ABC, news.com.au, The Australian Financial Review, Business Chicks and on national radio.
To add more strings to her bow, Bella is also a world champion sailor, holds a British Kiteboarding Record and has been responsible for $5billion in new corporate revenues through health and wellness propositions, mergers and acquisitions and employee programs. She's consulted for Google,
Commonwealth Bank, Macquarie Bank, Pepsi Co and AMP among others. She was named The UK Top 50 Young Changemaker for her work coaching at-risk high performers in organisations such as Deloitte, Ernst & Young, HSBC, Google, JP Morgan, KPMG, and Microsoft.
About SCU Online's Networking Events
This event is the second in a series of networking events. SCU Online heard the need from their students that they wanted more opportunities to engage face-to-face with fellow students and academics, so SCU Online Networking Events was born, and the inaugural event kicked off in September 2018 with a keynote speech from Former Facebook MD Steven Scheeler.
The event was hosted in Sydney and live-streamed to SCU Online students around the country.
Attendee Maggie Hu said working as a corporate innovator, the key takeaway for her was being inspired to find a tribe of like-minded individuals to influence positive change in her workplace.
"The keynote speaker was fantastic, I think Stephen's insights around his experiences at Facebook were incredibly enlightening," she said.
Don't miss out
At SCU Online, we understand the importance of networking and creating relationships when studying a postgraduate degree. This is why we're inviting you to SCU Online's Business Networking Breakfast, which will give you the opportunity to connect with current SCU Online students, academics and industry leaders face-to-face.
When: 21 March, 7:30am-10am AEST
Where: Capri by Fraser, Brisbane
Agenda:
7.30 am – Check-in
8:00 am – 8:15 am Breakfast, Introduction
8:15 am – 9:15 am "The Future is Human" with Bella Zanesco
9:15 am – 10:00 am Network with students and course coordinators