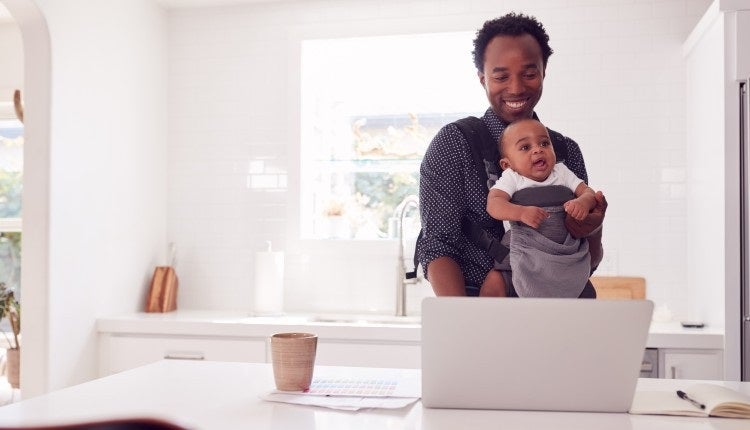 Should I get an MBA as a full-time parent
1 January 2021
Going back to university may remind you of all those undergraduate parties, clubs and long afternoons spent drinking in the campus bar. However, the majority of people who return to study for a Master of Business Administration (MBA) are busy juggling careers and family commitments. If you're a parent and you're thinking, 'Should I get an MBA?' it is important to understand the advantages of getting the degree and learn how to balance work, kids and study.
What can an MBA degree do for you?
Most people apply to business school because they see it as a valuable investment – time well spent improving their career advancement and job opportunities.
MBA applicants should already be firmly established in their careers. If you're thinking about an MBA, make sure that you have a solid grounding in the business world and professional success to back it up. Also, consider that you'll have to put in more time and effort than studying for your bachelor's degree.
What should I take into account when considering, should I get an MBA?
There are several criteria to assess when choosing a business school: its reputation for teaching and supporting students, the range of courses offered in your area of interest and the employment prospects for MBA graduates from that school. Also, consider the current job market in your city or region; if it's particularly strong, you should consider an MBA to increase your job prospects.
What are your career goals? Do you want a higher salary, or are you ready to make a career switch? Or is your goal to run your own business? What's the opportunity cost of doing further higher education – what will you potentially miss out on?
Know your options – on and off campus
While it's common in other countries for students to relocate their families in order to attend a business school, that's not necessary in Australia – unless you really want a change of scenery.
It's important to choose a university that offers the right options for you – even if that means choosing to enrol in an online course on the other side of the country. At Southern Cross University, we offer our MBA in an online study format that allows you to work full-time and fit study around family and work – so you can work towards your future career without ever leaving home.
Take finances into account
Although the ROI on an MBA can be substantial, it's important to consider your family finances during the time you'll be studying. The flexibility of a part-time, online course allows you to keep working while you study, so you don't have to forgo your salary.
If you're concerned about finding the funds to get your masters, remember you may qualify for FEE-HELP, which will give you some extra breathing space.
At Southern Cross University, we strive to keep our fees as affordable as possible to ensure that our courses – some of the most affordable in Australia – are accessible to students with a family. This way, you'll see your ROI even sooner.
Have a support network
One of the most difficult things many parents find about doing an MBA is the constant, and sometimes overwhelming, time demands. It's important to ensure that you have a good support network around you – whether that's friends that you can call to take your kids for an hour or two so that you can get some work done, or enroling your young children in a childcare centre.
For those living near one of our campuses, Southern Cross University offers a childcare facility at Lismore and parents' room facilities at many other campuses. These are accessible to all students, regardless of whether you study online or on-campus.
Choose flexible learning
Nothing's more important than prioritising your family's health and wellbeing. Part-time MBA courses, such as the MBA at SCU, allow you to fit study around your family's needs, not the other way around. With SCU's online format, you can study on any device from wherever you are, working towards your MBA without giving up time with your family.
Only take on what you can do
It's important to remember that you have seven years to complete your MBA from the time of enrolment. While the MBA is often mapped out as a three-year course in Australia, SCU provides the support for you to work through the MBA one or two subjects at a time and save the bulk of the work for when your children are older or when you're in a position to leave work for some time.
Start your journey
Contrary to what you may think, doing an MBA with a family is far from impossible. Studying alongside your children can be a rewarding experience.
If you're a busy parent who's looking to further your career in business administration, call us and let us know how we can help.
Chat to one of our friendly student enrolment advisors on 1300 863 819 to find out more.