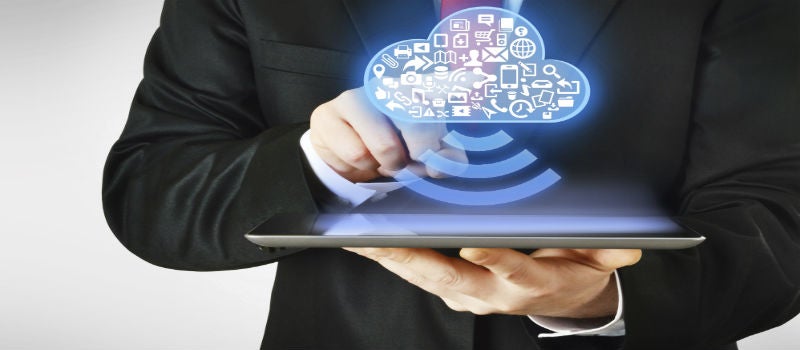 What are the benefits of cloud accounting?
18 March 2016
Cloud accounting is shaping up to be the way forward for the accounting industry.
In addition to the software you are already familiar with, cloud accounting offers the added benefits of flexibility, security, up-to-date information and reduced costs for your clients or business.
Cloud accounting software - and all of the data you enter and record within it - is hosted online. This differs from older accounting software, which is hosted locally on your own computer's hard drive.
Benefit 1: Flexibility
If accounting software is locked to one location - traditionally the office PC - you have no choice but to do your accounting from that location. When using cloud accounting, you can manage your company's accounts from anywhere you have an internet connection. This makes your workplace, as well as your workforce, more flexible.
Benefit 2: Security
Many businesses are understandably wary when it comes to online security. However, when practicing good online security measures, cloud accounting can be more secure than locally-hosted software.
For example, if your computer is stolen, no one can access the information you have uploaded to the cloud without having your account details, much like online banking or email. Even if one machine is lost, you can still access and work with your information securely from any other computer or smartphone. There are minimal interruptions in the event of a lost machine, ensuring work schedules are not interrupted.
Benefit 3: Real-time accounting
Need an update on your accounts? Using cloud computing software means you're looking at the latest information, in real time. This helps decision makers analyse and make decisions based on financial reports, and dramatically lowers the risk of errors from manual data entry.
Benefit 4: Reduced costs
Instead of paying a one-off purchasing fee (which you'll need to pay again when you upgrade), users pay a monthly subscription fee, depending on the company's size and specific requirements.
There is no cost incurred on account of upgrades, maintenance, or increased user numbers, your business can just choose the subscription that best suits your needs.
Looking to enhance your accounting management skills through cloud accounting and leadership? Call Southern Cross University on 1300 589 882 to speak to one of our student enrolment advisors about our Graduate Diploma in Accounting.