Studying Advanced Property Law
15 March 2018
Southern Cross University online postgraduate law degrees cover a range of traditional and emerging business fields.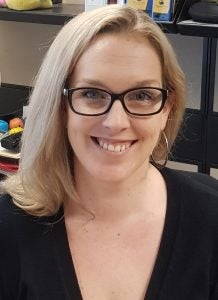 One of our Master of Business Law students, Kathryn Oliver recently shared with us why Advanced Property Law has been her favourite unit in the course so far.
Kathryn is studying a business law degree to ensure she can actively participate in the legal appeal process and to develop her skills in business analysis for further career progression, from operations management to strategic organisational management.  
What skills have you developed after completing this unit?
I am now able to apply property law in my everyday life as well as the workplace. This unit has helped me understand things that affect us on an everyday basis as citizens, neighbours and family. I particularly enjoyed the topic that covered strata title schemes, as it was very interesting and useful.
How did you overcome challenges or difficulties throughout the unit?
Overcoming the challenges in this unit was easy! The course facilitators were quick to answer any queries and help with the coursework. The online environment is easy to navigate and find weekly content, which is set up in a user-friendly and well-structured manner, assisting with the overall learning experience. Browsing through the online library - although daunting at first - has a logical process, which makes it easy to get your hands on extra material when you need it.
Have you found the learnings to be applicable to your job and workplace?
I work for a local government, so studying this area of business law has greatly improved my knowledge and understanding of the challenges faced by our ratepayers - as well as our administration - when it comes to property law, boundary realignments, strata titles and units, subdivision and dispute resolution.
Did the unit outcomes meet your expectations?
The unit outcomes exceeded my expectations. I have done three online degrees, each through a different education provider. This course and unit has provided the most accessible online material and communication I have come across. The assessment is logical and the weekly content guides you through the learning. The assessment is less daunting and makes a logical progression for the outcomes of the unit.
Have you ever considered studying a Masters in business law? Find out how you can enhance your knowledge and understanding of essential areas of business law, just like Kathryn, through online study. Reach out to our Enrolment team on 1300 589 882.