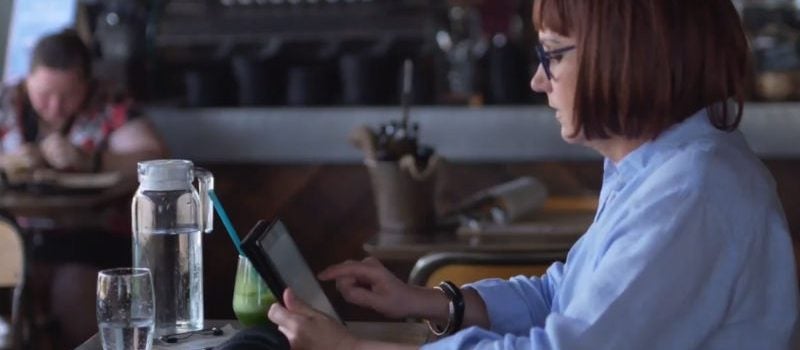 What to expect when you study with SCU Online
9 September 2015
When you study online with Southern Cross University, you'll have access to one of the most innovative, user-friendly and comprehensive learning platforms in Australia, PERCI. Our virtual learning environment is easy to use and intuitive, so you can spend your study time studying – not grappling with the software.

What does the online learning environment look like? Hear from other SCU students about their experiences.
Study anywhere, anytime
One of the biggest benefits of studying online is the flexibility. Online courses allow you to fit your life around your studies, so nothing has to be put on hold. That's why we have optimised our online learning platform for mobile and tablet with a responsive design. Where ever you go, your studies will go with you go – no matter how you access your course content.
Engage with interactive content
Each week, your topic or topics are explained clearly, and the learning objectives are laid out for you so you can target your study. Using a slick interface and visuals to illustrate and complement your learning, the portal is packed with videos, quizzes, interactive charts, maps and demonstrations to help you make the most of your study.
Easily return to previous content at any time
One of the greatest advantages of online study is the ability to return to a previous week's content. Whether you need to brush up on a particular topic or re-engage with your coursework with more context, all of your learning content, discussions, and interactive elements are only a click away. At SCU Online, the interface makes it easy to find the information you want.
Challenge your knowledge
Test yourself with our interactive 'Challenge Questions'. Knowledge checks are available to see how well you've understood and absorbed the week's topic(s). View your results in real time, and if you need to, revisit any sections where you could improve.
Print out and take anywhere
While studying online enables you to take full advantage of our website's interactive aspects, each week's content is also available in PDF format to print and take anywhere. If you're a no-distractions student or someone who likes to scribble notes on their coursework, this is a great way to reinforce your online learning experience.
Get started
Think our online postgraduate courses are right for you? If you're ready to boost your career prospects and achieve your goals, speak to one of our Student Enrolment Advisors. We're available Monday to Friday on 1300 589 882.