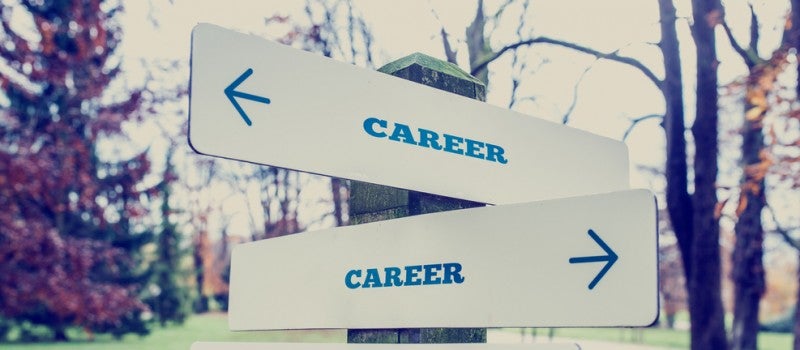 Where could a Master of Professional Accounting lead you?
10 September 2015
An Online Master of Professional Accounting at SCU is perfect for those who want to make a career change into finance and accounting, or those who want to solidify accounting knowledge learnt on the job. According to Payscale.com, individuals who graduate with a Master of Professional Accounting are likely to earn an average salary of $70,000, which is around $20,000 more than their peers who have studied only a Bachelor degree. An Online Master of Professional Accounting (MPA) opens up doors to a variety of career choices within the professional world, in various fields of work.
Imagine finishing your Masters with knowledge in accounting, auditing and assurance, financial management, corporate governance, economics, financial law, and tax. Career prospects for Master's graduates are widespread. You could use these skills in any number of positions, including:
Chief Financial Officer
As a Chief Financial Officer (CFO), you are a problem solver, a quick thinker and thrive under pressure. You are in charge of your company's finances, assessing financial risks, developing your financial strategies and determining your company's financial potential. Where will you lead them? The future is in your hands.
Financial advisor
As a financial advisor, your clients entrust you to make the choices that are best for them. You assist them in making important choices about their assets, and enable them to understand how to best use their money, and why they are making the right choices.
Financial journalist
As a financial journalist, you will be on top of the latest marketing and share trends, and be able to explain these to anyone from a layman to the most experienced accountant. Financial journalists recognise what the public need to know about finance, and react accordingly.
Environmental accountant
As an environmental accountant, you assess your company's global impact and the risks that certain moves may have ecologically. You understand both the financial and environmental aspects of the world, and are able to understand how each can affect the other.
Certified Practicing Accountant (CPA)
Globally recognised certification from Certified Practicing Accountants Australia means that doors open for you all over the world. Registering as a CPA not only boosts your resume, but also ensures your training and knowledge is as up to date as possible. An MPA from SCU satisfies all CPA foundation units, so you'll be well on your way to this certification.
An Online Master of Professional Accounting at Southern Cross University is the first step towards your career in accounting and finance. For any further information or enquiries, speak to one of our Student Enrolment Advisors. We're available Monday – Friday on 1300 589 882.