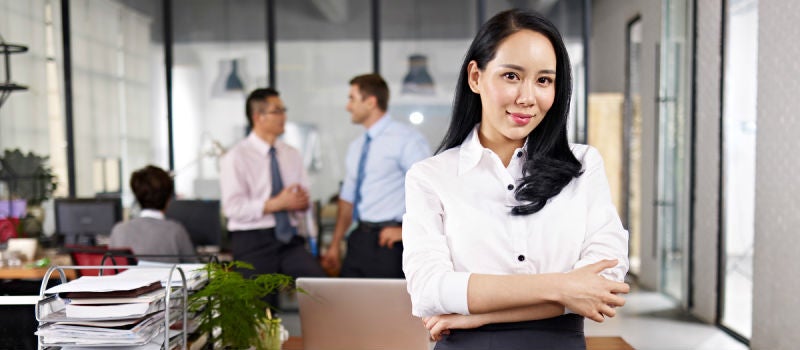 How women can succeed in project management
27 March 2016
Women have been making progress within the workforce in leaps and bounds, however it can still be daunting to enter a male-dominated sector. Traditionally, project management has been one such area, although there is an increasing number of opportunities for women to excel within the industry.
Here are a few of our top-tips for women looking to begin a career in project management.
Reach for new opportunities
Project management provides excellent career progression for women as, unlike many other fields, it offers numerous opportunities to be competitive. In addition to building a strong career, you'll also earn the respect you deserve for your accomplishments. Don't be afraid to apply for that dream leadership position, have confidence in your own ability to succeed and be rewarded for your ambition and perseverance.
Find a style that works for you
Being a project manager doesn't mean you have to adopt particular styles or traits. Everyone has different ways of building and nurturing strong teams. Finding a leadership style that works for you will make you a more effective leader.
Let your communication skills flourish
Women are great communicators and community builders – that is what makes them great managers. Project management provides various opportunities for women wanting to use their communication skills in a leadership field. By making the most of your existing skills and focusing on constant improvement, you will excel at project management.
Be kind and have a sense of humour
Good leaders take charge, but that doesn't mean you have to go overboard. In fact, women often face the unique leadership dilemma of appearing too forceful or too weak. To navigate this "double bind", it is important to lead with conviction and treat people the way you'd like to be treated.
Battles of the sexes aside, project management is an industry with huge potential for personal and career growth. Whether you're looking to switch fields or advance your skills, SCU Online's Master of Project Management is the perfect stepping stone towards your dream career.
Speak to our enrolment advisors at Southern Cross University Online on 1300 589 882 to find out how online study could fit in with your future.