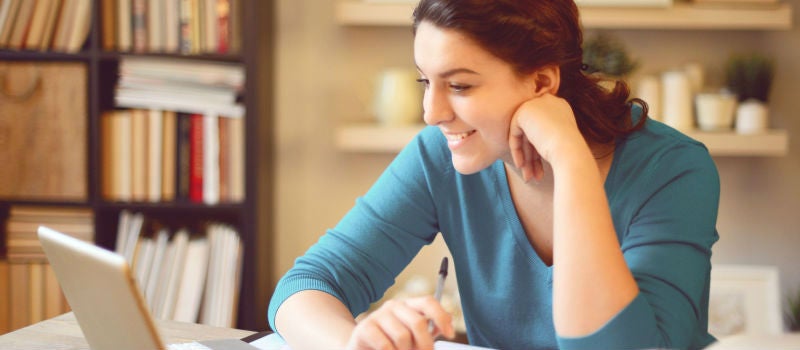 Online courses promotes more diversity in students
28 March 2016
Online study has made getting a degree more accessible, more flexible and more affordable. It can open the door to an exciting career – or career change – for any type of student.
Southern Cross University's online courses offer a university education without the cost and travel. A postgraduate degree is now as accessible as opening up your laptop.
Student diversity
People from rural areas, with disabilities, family or work commitments and those from a range of different backgrounds can come together in a virtual classroom and collaborate with highly-skilled online teachers.
Students from all over the country, and even those travelling overseas, can log in and achieve goals together. Study is no longer limited by class sizes or timetables, so you can learn while the kids are asleep, when your shift ends, or after the cows have been milked.
This new flexible and affordable mode of study provides new opportunities to obtain a postgraduate degree. It has enabled more people to be the first in their family to graduate from university. Online study takes place on a level that ignores factors such as a person's age, gender, race, religion and sexuality.
Evolving and up-to-date technology
Technology has facilitated a more interactive and intuitive online study experience. You can now incorporate video, audio and hands-on, practical exercises into a degree. This encourages students to work together and helps to break down cultural or financial barriers.
Flexible study options
Online study units and enrolment times are also highly flexible. Those who find it challenging to attend a traditional university for personal, professional or practical reasons can now obtain skills to enter or re-enter the workforce, or broaden their existing knowledge, at their own pace.
Online support
Online students are offered the same support services as those attending on-campus university, and there are plenty of tools to keep you on track. Help is always just a click away, and online forums make it easy to communicate with your classmates.
If you're thinking about expanding your skills or starting a whole new career, an online course from SCU will help you get there with minimum hassle and maximum support.
Simply get in touch with one of our friendly Student Enrolment Advisors today on 1300 589 882, or click to find out more about our great online courses.