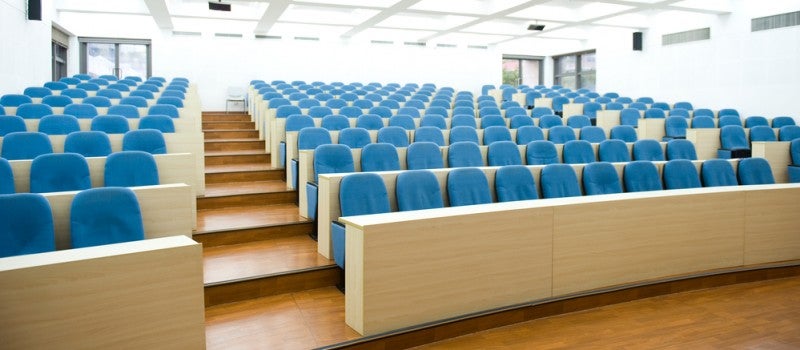 Grad Diploma of Accounting without a Bachelor's
9 October 2015
The vast majority of secondary school graduates go on to further education within a few years. But, at such a young age, how can they be sure the field of study they've chosen is right for them?
Many students graduate from Bachelor degrees only to recognise the path they elected isn't what they now desire. Stepping out into the real world, graduates often realise they're looking for something more.
Your pathway to a Graduate Diploma of Accounting (GDA)
Students frequently ask, "Can I start postgraduate study if I don't have a relevant bachelor degree?" The answer is yes. While education is a big part of professional development, real-world experience in any field and sets you up with valuable transferable skills, for both the workplace and your further education.
Applying on-the-job learning
Employers nowadays seek skills in problem-solving, critical thinking and communication – and these traits put you in good stead to enrol in (and successfully undertake) study at Masters level. Chances are that in the workplace, you're developing outstanding communication skills and taking on small management tasks without even realising it.
Therefore, you can study a Graduate Diploma of Accounting online with a background in almost any field, and still meet complex challenges within the financial sector upon completion.
Career opportunities from a Graduate Diploma of Accounting
Studying a postgraduate degree in accounting doesn't mean you have to become a CPA (Certified Practicing Accountant). Opportunities are diverse and vary from CFO (Chief Financial Officer) to Management Accountant. Postgraduate study can be a great way to capitalise on professional experience in your field or develop skills to suit a new one.
Studying a GDA online
Studying online provides flexible entry and exit options, as well as part-time, self-managed study – allowing you to keep your current workplace role until you've completed your qualification. The GDA offered at Southern Cross University is available to non-accounting majors, as well as those with direct experience.
For more information on a career in accounting – with or without experience – speak to our SCU Student Enrolment Advisors on 1300 589 882.