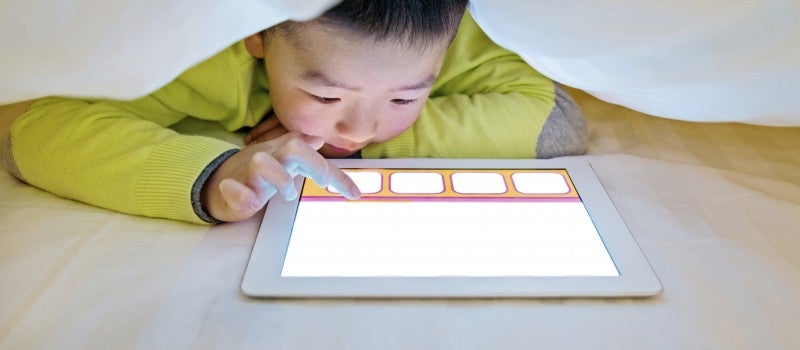 7 challenges the technology sector will face in the future
26 November 2015
As those who have lived through the emergence of the 'technological era', we can all appreciate how much things have changed. All you need to do is look back 20 years… How we spent our time, how we planned our lives and how we consumed products and services was entirely different.
Innovation in technology will continue to skyrocket over the next few years – but not without bumps in the road. Below, we list some of the most notable challenges facing the tech sector from 2016.
Applications of wearable technology, continued…
While the Apple Watch, Samsung Watch and the FitBit have been largely well received, it has been argued these devices may struggle to find a comfortable market for everyday life. Currently, they're still somewhat of a novelty – a first of their kind (minus the silver shiny jumpsuits). What will be the real return on investment, and how will they be integrated with other products for seamless, everyday use?
Possibilities vs practicalities of internet connectivity
It is estimated that within five years, 40 billion devices around the world will be connected to the internet. This number puts a huge strain on resources and existing models of connectivity. How quickly will we be able to create infrastructure that's one step ahead?
Meeting expectations of the Millennial generation
Generations X and Y have seen technology move from the printing press to Pinterest at a rapid pace. But Generation Z – otherwise called the Millennials, born after 2000 – have never known any different. They have not lived in a world where the internet wasn't available at their fingertips – and this will be a very strong consideration for brands who wish to market products and services to younger generations of consumers. Indeed, Millennials' demands may far exceed those who still find cordless phones exciting.
Mobile payments and increased threat to security
We bet most people never expected to purchase their morning coffee with their Nokia 3310, but cash-free payments made via mobile phones and PayWave/PayPass technology is quickly becoming commonplace – and the number of users is set to rise this year due to the 2015 release of Apple Pay.
Such payment methods put strain on privacy and security laws. The issue of data protection is one that may survive the lifetime of many technologies, and remain unanswered for all eternity. Despite clever advancements in technology, there will always be advancements in hacking and data theft too – as well as risk to social security, particularly given the emergence of location services in recent years.
Webrooming vs showrooming
The act of 'showrooming' has been a great challenge faced by many retailers. It describes what happens when customers go into bricks-and-mortar stores to browse products, only to subsequently buy them online (usually at a lower price point). 'Webrooming', however, is the exact opposite. These days, consumers are browsing products online with the intention to purchase in-store, claiming they prefer the face-to-face experience. How retailers can research, evaluate, optimise and link online and offline consumer behaviour will be key to future success.
Agility in the marketplace
While the world of SEO has been largely been determined by Google, the future of digital marketing is complex and varied. Customers now can find and interact with brands via multiple channels. Although technology and the internet now provide more opportunities for brands to be found, reaching out and getting results relies on sound know-how and the ability to quickly respond to change.
Innovate and be a part of the change
The ever-changing world of business technology requires smart individuals. A Master of Information Technology Management, offered by SCU Online, will prepare you to face such challenges and be a key leader in the tech revolution. Alternatively, an MBA from SCU Online rigorously builds on valuable skills required to compete in this sector.
Both courses offer a great way to bring your expertise in line with industry needs. Call our student enrolment advisors on 1300 589 882 to discuss your future in business technology today.