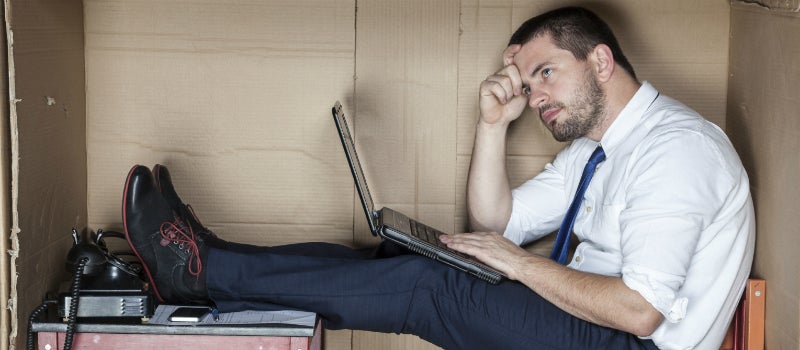 Be flexible, be an accountant
22 February 2016
Everyone dreams of finding a job that pays well and offers a flexible lifestyle. According to research by Forbes and payscale.com, a career as an accountant could provide the work-life balance you're looking for. We dug a little deeper to find out what exactly is involved with a job in accounting.
Earn more money
After five to eight years in the field, many accountants are earning close to six-digit salaries, and sometimes even more. Actuaries and Tax Managers are amongst the highest-paid accounting professionals, but with a wide range of career paths available there is plenty of room to develop a specialisation.
Learn transferable skills
Accountants have the commercial know-how and financial skills to help businesses flourish — even in a grim economy. This knowledge is immensely valuable across a variety of sectors, not just finance. Accountants can be employed in almost any field, including finance, healthcare, law and many other fields. Whether you have your sights set on becoming the CFO of a multinational company, or opening your own business, a background in accounting will give you the experience and knowledge necessary to succeed.
Spend more time with family
Accounting roles come in many varieties, shapes and sizes — depending on industry and size of business, so there are a number of ways to adopt a more flexible work routine. Seasoned accountants are often given the opportunity to work from home, while sole practitioners can set their own hours. With cloud accounting on the rise, there has been an increase in the potential for more flexible work options.
As you can see, accounting is far from 'all work, no play'. With flexible hours, diverse career paths and attractive pay rates, a degree in accounting can help you achieve a happy and balanced lifestyle.
Start your new career path
Considering making the switch to a career in accounting? SCU Online offer a number of pathways to get you there. Take a look at our Graduate Diploma in Accounting and Graduate Certificate in Accounting, or contact an SCU enrolment advisor to find out more. We're available 8am—6pm, Monday to Thursday, and 8am—5pm on Fridays. Call 1300 589 882.